The 101Voice phones use the Leitner EHS for Grandstream and Ooma phones. Here are the instructions on how to change the phone settings to make this cord work!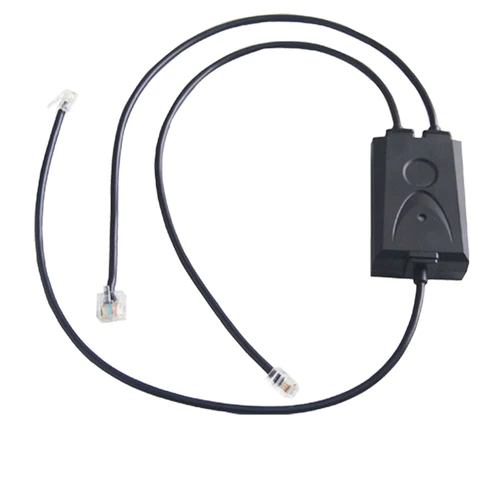 Phone Settings:
101Voice Phones are shipped with EHS enabled by default.
To enable ring detection, navigate to Menu > Features > General > Ring from Headset > Change to either: Enable or Group Ring
Enable = only rings on headset
Group Ring = rings on headset and phone
Connections:
Set headset base to DHSG and 1 on the bottom of the base
Take EHS cable and connect small RJ9 jack of the Y-cord into the GREEN phone port in the back of the headset base (second from the right)
Connect the larger RJ45 jack of the Y-cord into the AUX jack in the back of the headset base
Take the final end and plug it into the HEADSET JACK on the back of your phone.
If headset is not answering/ending calls after these steps, email techsupport@101voice.com to request EHS be enabled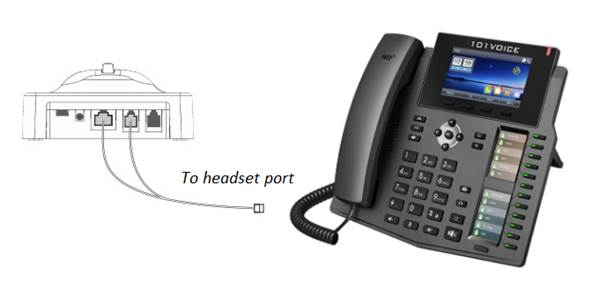 You most likely won't need to go into your phone's web portal through portal, but if you do, this is the setting you want to get ring detection in your headset. If you don't have access to this web portal, you can contact your admin or IT team for help.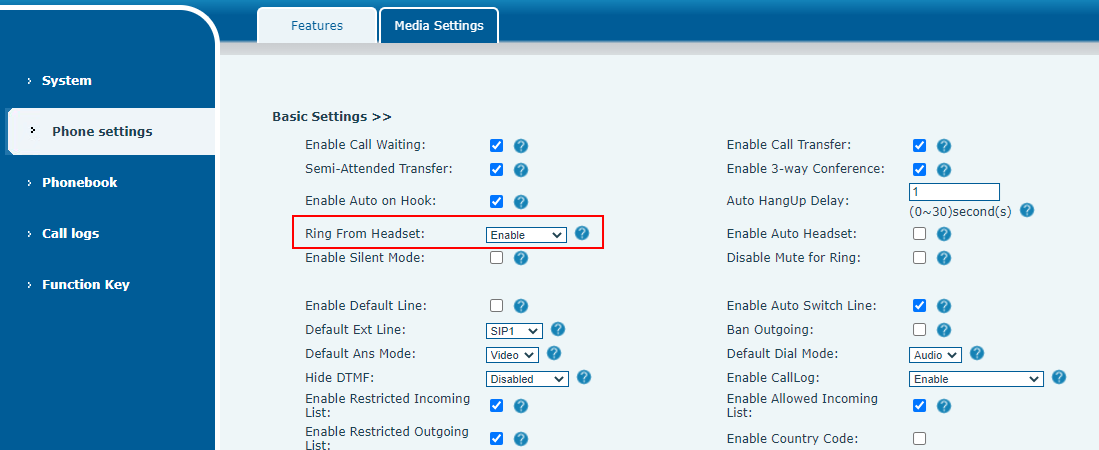 Note: Color scheme and branding may be different, but the menu options will be the same!
Once you get this done, you should get remote answering!