NO, they are designed differently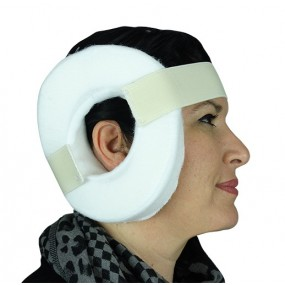 PLUSH ear cushion ONLY FIT on PLUSH headsets
The new Plush ear pads do NOT fit on the current Leitner wireless headsets and they will also NOT fit on any other Leitner corded headsets. The Plastic ring they wrap around is different from the Leitner wireless and non Plush LH240/45 models.
Regular Leitner ear pads (cat #2344) will fit the small plastic ring the PLUSH headsets come with.
The regular Leitner small ear ring will NOT fit the PLUSH since the hooks are horizontal on the PLUSH and vertical on the Leitner wireless and non Plush Leitner corded models.