When we created the new Premium Plus Leitner headsets, we had the Premium Lite headsets in mind as well, so this is definitely possible. Just follow these instructions and you will be paired for training! You can pair a Leitner Premium Lite headset with a Premium Plus base and vice versa. The instructions are the same.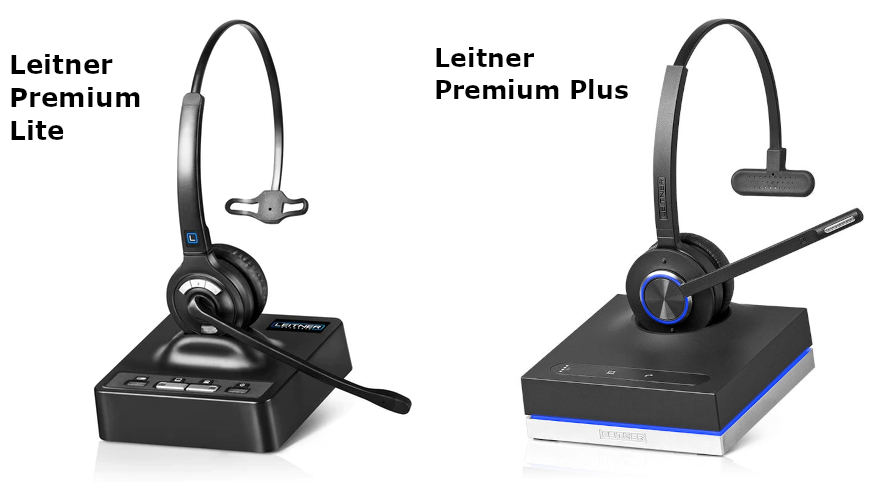 Remove both headsets from their bases and make sure both headsets are turned off (You should not see a light on the headset, if you do, the headset is still on).
Flip the primary base over so that you are looking at the bottom of the charging base. Press and hold the volume up (+) button until the TEL light on the base begins to flash, then let go
On the secondary headset, press and hold the ON/OFF button until it begins to flash, then let go
Set the headset next to the base, and once everything stops flashing you should be all set
Turn on both headsets and start training :)
Now you can answer the phone either using the primary or secondary headset! When you want to end the pairing, just resync your Leitner Premium Lite back to its own base!