Can you switch from the right to the left ear (vice versa) on the CS530 mic?
Yes you can! The mic rotates almost a full 360 degrees and then can be tucked under the ear loop part to make it a left ear headset.
Take a look at the picture for visual instructions.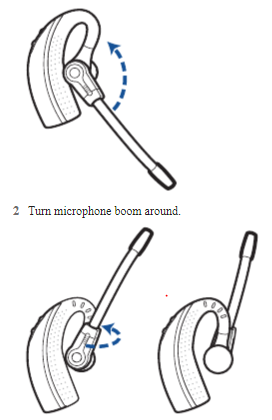 Please note this applies to the Savi W730 as well since they are the same mic.