There are two types of this phone. The ones with the wireless headset attached to the side are not able to connect with a Busy Beacon (see photo below).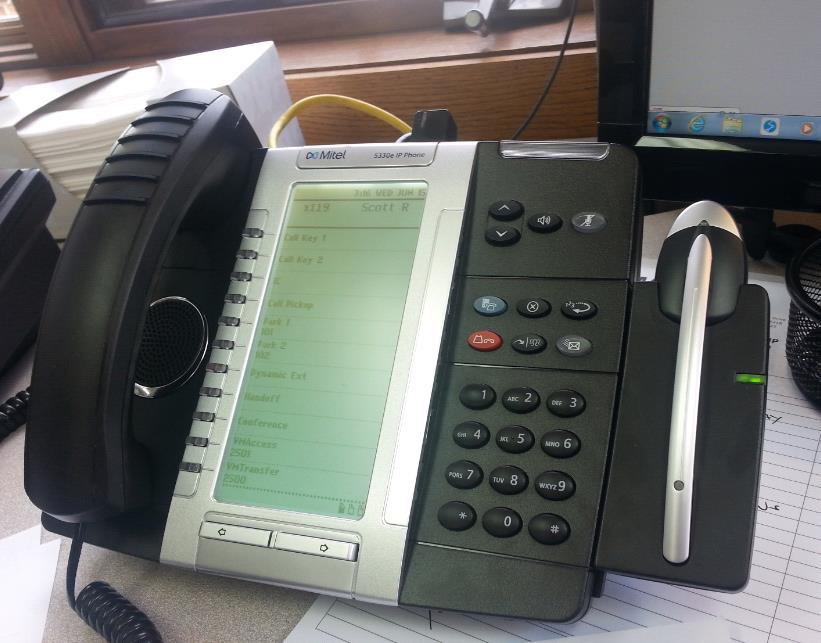 If you have a Mitel 5330IP with an attached headset then you cannot use a Busy Beacon or BusyBuddy . Sorry!
However, any other model of the Mitel 5330IP should be just fine!
This is also true of the BusyBuddy busy light.
Time for a new headset?
Many Mitel Phone users have made the switch to the Leitner LH270!