Yes you can!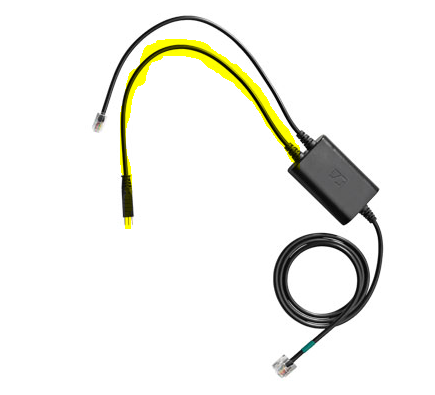 We had someone who used a Sennheiser Polycom EHS and connected it into the HANDSET jack of the Polycom phone (5 pin unplugged).
We have not tested if the EHS works with different brand phones. For example a Yealink phone with a Sennheiser Polycom EHS as a connector cord.
This will work with any Sennheiser EHS, just make sure we are keeping the 5 pin, AUX, or EXT/EHS port unplugged.