One headset; one cell phone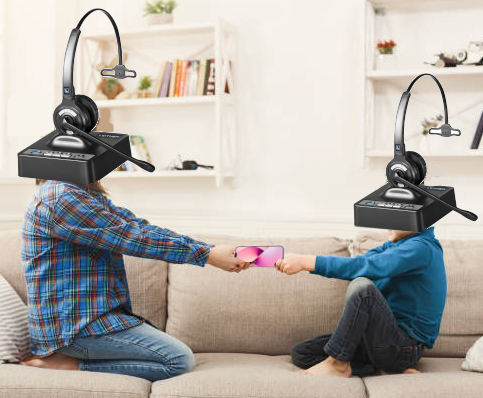 To answer your question right away, two Leitners cannot share the same cell phone, sorry!
When the headset is in the paired devices section of 1 cell phone, you will not be able to make it discoverable to other cell phones. This is to prevent the headsets from getting "confused" on who is in charge.
Besides, cell phones only have 1 line anyway.