"It works great.  It's what our CEO does." - Mike
As the quote says, you can certainly use the LH300 series Leitner headsets with your iPad, you just need to do it via Bluetooth!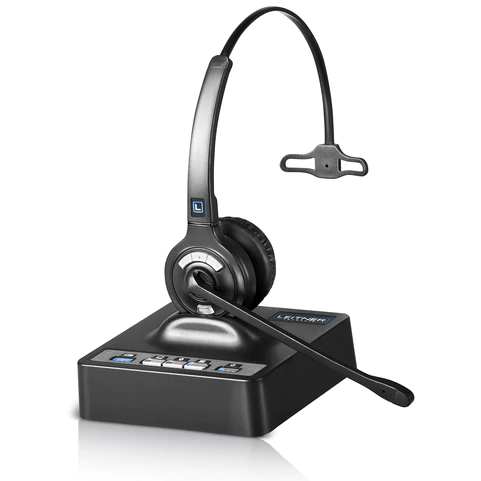 Pairing via Bluetooth
1. Turn on Bluetooth on iPad (go into Settings then click on Bluetooth)
2. Put the LH370/380 into pairing mode by holding the Bluetooth icon on the base until it begins to blink (Make sure headset is turned OFF)
3. Once the "DECT" shows up on the iPad, select it!
Using the Headset
1. Make sure Bluetooth mode is selected on the base
2. If using a softphone like Microsoft Teams, we may need to go in and select the headset as default device.
Note: You will not be able to listen to music using this headset with the iPad. It can only be used with communications devices, like FaceTime and Teams.