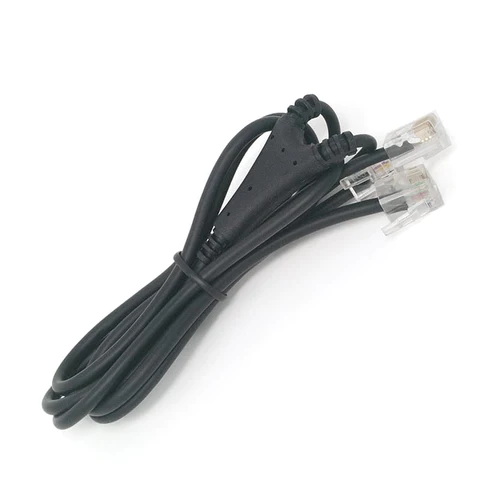 Mitel phones tend to have different menus than what their manuals show for some reason. So if this isn't successful, we have had success with having their IT department (or phone people) set it to DHSG mode on the back end.
1) To enable/disable DHSG headset mode on the MITEL 6940 phone:
Press the "Settings" key to enter the Static Settings menu
Navigate to the Audio > Audio Path > Select "Headset" setting and save
Note: May need to set it to "Headset/Speaker" in order for it to work
Next, Navigate to Audio > Headset > DHSG and use navigation key to change setting to "Enabled"
Press the "Save" soft key to save your changes
Note: If Bluetooth headset is paired to this phone, it will take precedence over a USB headset. If you want a corded headset to work with this phone, you will need to deregister any Bluetooth headset.
Engable/disable DHSG headset mode on the MITEL 6940 phone: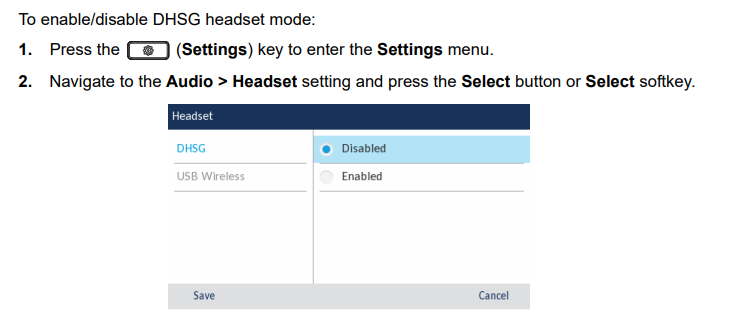 Enabling audio patch in Mitel 6930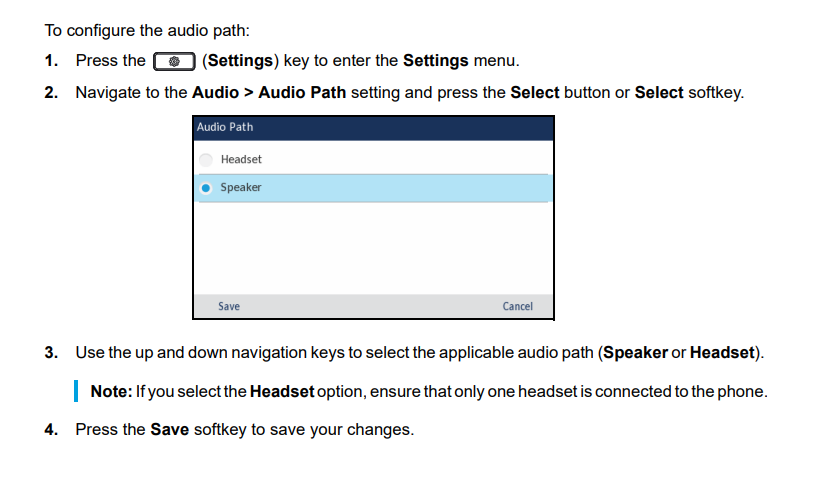 1) To enable/disable DHSG headset mode on the MITEL 6920 phone:
Press the settings key to enter the settings menu (looks like a gear cog)
Navigate to the Audio > Headset settings and press select button or select soft key
Press the right navigation key to move to enable/disable selection column
Use the up and down navigation keys to choose "Enabled"
Press the Save soft key to save your changes
*May also need to configure Audio Path
Settings > Audio > Audio path
Use arrow keys to select "Headset" then hit the Save key
Note: May need to set it to "Headset/Speaker" in order for it to work