Many headsets, such as Leitner wireless headsets, have call control with Teams, meaning when you turn on the headset when getting a call through Teams, the headset will answer it. When you press the on/off button on the headset again, it will end the call.
This is normally great, however, if you get a desk phone call while in a Teams meeting, when you move over to phone mode it will disconnect the Teams call. Luckily, we have a work-around!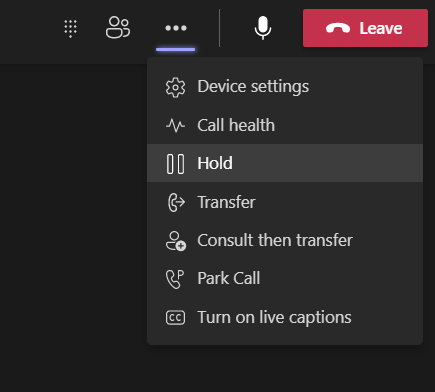 In Teams, click on the 3 dots near the top right corner of the screen
Find and click "Hold" in the menu that pops up
This will pause video and audio, and everyone will be made aware they are on hold. This will also pause any screen sharing going on
Once on hold, you can switch to phone mode without fear of the meeting getting ended by accident. When you want to go back, simply go back into computer mode, make sure the headset is turned on, then select click "Resume", and everything will go back to normal!