If you find a manual online for this phone, ignore it. They seem to have not been updated in years, and the actual phones have very different ways of getting things done.
So, if you want to change the ringtone, either the volume or just the ringtone itself, we have a picture below that will tell you how to do it!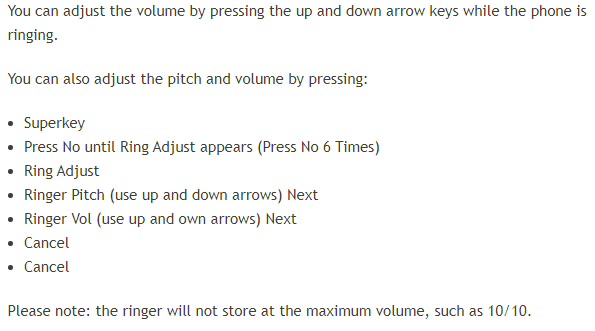 This will help with getting ring detection on the lifter, if they aren't getting it.