CS50/CS55 issues may include static, buzzing, not connecting properly, dropping audio, "auto on" not working" etc (most problems really). Try a Resub followed by a Resync then SMILE!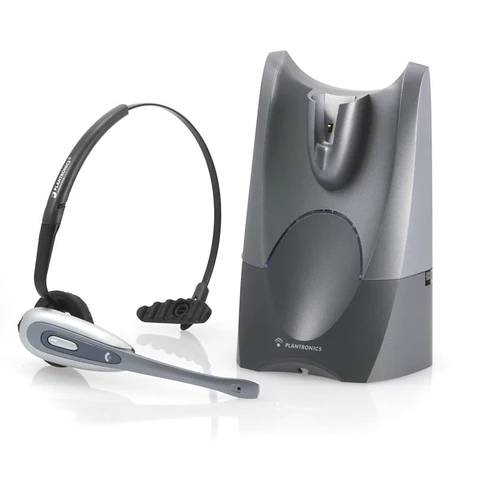 Resubscription
1) Place the headset on the charger (make sure the orange charge light comes on)
2) Find the microphone volume control on the back of the charging unit (two arrows labeled "+" and"-"). Hold down both mic volume control buttons for five seconds
3) The red power light on the front left of the charger will begin flashing. Release the mic volume buttons
4) As the red light continues flashing, press the mute (black) button on the headset for five seconds until the green light on the mic boom goes solid
5) Release the mute button. The red light should now be solid and the green light will disappear
6) Unplug the AC/DC Adapter (and the handset lifter if you have one) from the bottom of the charger. Leave unplugged for five seconds and then reconnect
7) Test out your headset!
Resync
1) Place the headset on the charger (make sure the orange charge light comes on)
2) Press both the answer (silver) and mute (black button on top) buttons on the headset at the same time
3) Hold them down for five seconds until a green light begins to flash on the headset
4) Release both buttons
5) Remove the headset from the charging base
6) Press just the silver answer button for 5 seconds (you might see the green light flash but it's okay if you don't)
Your headset and base should now be paired.
If there is still static or a pulsating buzz, try moving the CS50 or CS55 base as far away from the phone base as you can. Also, make sure no cell phones or other technology like computers are very close.