It almost sounds like a trick question doesn't it?
But the answer is NO. For a few reasons: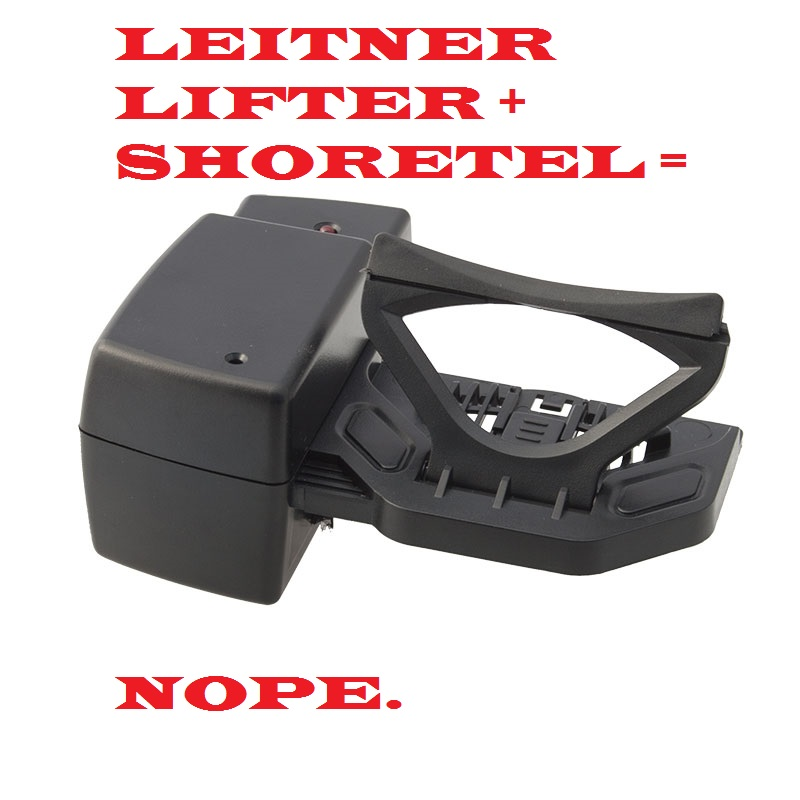 1) We never want to put a lifter on a Shoretel phone! They are not a good shape for them. It's just not cute. See Photo 1.
2) Leitner lifters won't pick up the ring for Shoretel phones. You will not get ring detection on ANY ring tone.
For Shoretel phones you'd want to use the Leitner EHS for Shoretel Phones (Cat # 2339). It will be a much better fit and your Customer will be a much happier camper :)
Thank you and good night!