Heck yes!
We will need 2 Leitner corded headset + 1 Leitner QD cord that matches the device we are plugging into (USB or RJ9).The compat for the headsets depends on what you're plugging it into. Check out this article for compat info!
Product Name: Leitner Y-Training Cord
Catalog Number: 2431 on website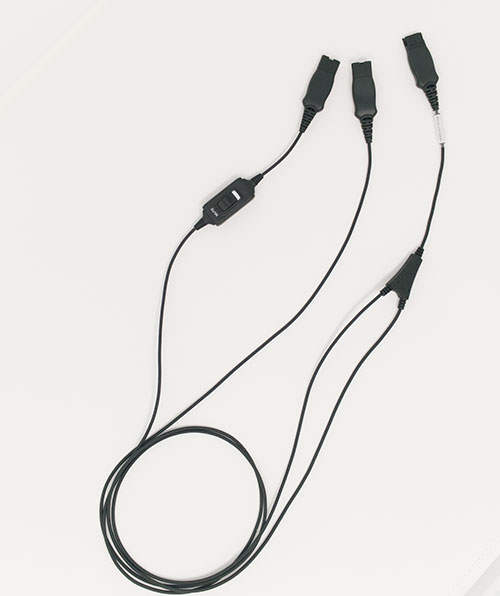 Leitner training Cord Setup
The headsets go into the double-side of the training cord (top of the Y)
Quick disconnect goes into the single side (bottom of the Y) and then plugs into the phone or computer
Note ** Both users will not be able to hear each other through the headsets but they can both always hear the Customer and the Customer will always be able to hear either one of them (unless one is muted) **
Note: We have found that they do not work well when plugging into the HEADSET jack of a Cisco phone. When we mute the headset it ends up muting the speaker not the microphone.
If you wish to use it with a Cisco phone it is best to plug it into the HANDSET jack only while training. Once they are done you can remove the y-cord and plug your headset back into the headset jack.
Please note-- this did NOT sound good with Plantronics. They will need the Plantronics Quick Disconnect Y-Training Cord