Sure you can! You just need a Yealink USB Dongle. It's called the BT40. Not to be confused with the band UB40
Note: If you have Yealink T53W or later, it will have Bluetooth already installed on the phone!
However, we do not carry this USB dongle, but we can special order it or the Customer will have to get it elsewhere. BUT, once they have, all they have to do is this:
Pairing Bluetooth Dongle to Yealink phone
Insert the USB Dongle with the word "TOP" facing upwards into the USB port on the back of the phone.
Put the Bluetooth Headset into Pairing mode.
Activate the Bluetooth feature on the phone (refer them to their user guide for this).
Select "SCAN" on the phone. The phone will search for ALL Bluetooth headsets within a 32 ft range.
Select the desired Bluetooth headset on the list the phone generates.
(optional) If prompted, enter the pin 0000 or 1234 to finishing pairing the phone and headset.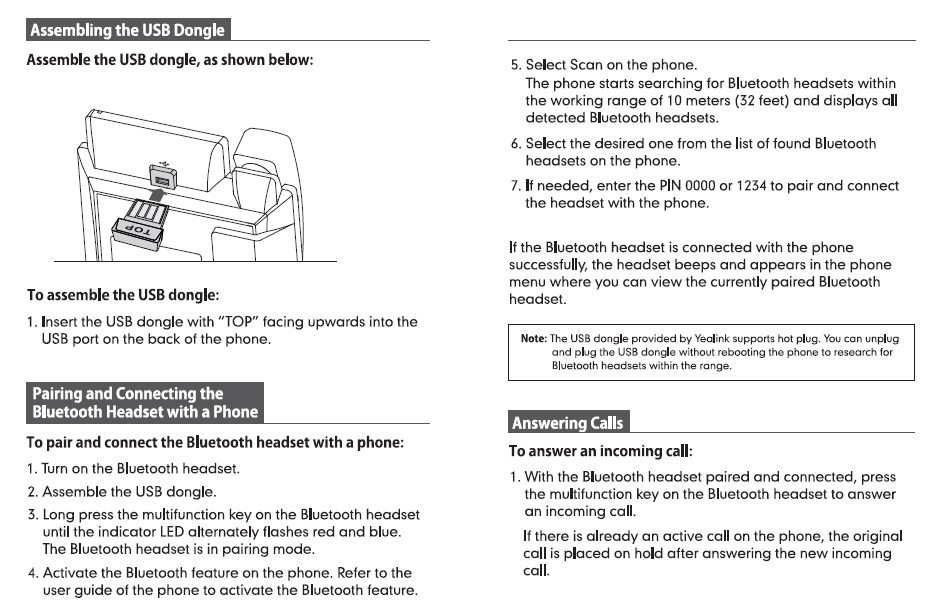 If you are successful, the headset will appear on the phone menu where you can view currently paired Bluetooth devices. And bonus, you'll have call control! You can answer and hang up calls just by tapping the button on the headset.
And yes, this works with ALL the Bluetooth headsets we sell!