If you have not already installed EPOS Connect on your computer, you can download it here!
***Please ensure that you have the most recent files from Sennheiser before proceeding. These files can be found on the server at Employees (U:) > Product Support (Maintained by Matt) > EPOS Connect Firmware Files
***There will be two files from Sennheiser for this process. One will have "20MHz" in the file name. This will be selected to update the headset. The other file will be selected for the base.
***It is not necessary to update both devices. Headsets and bases can be updated individually.
Updating from file
1) Open EPOS Connect
2) In the upper right corner of the main screen click Options > Update Mode > Update from File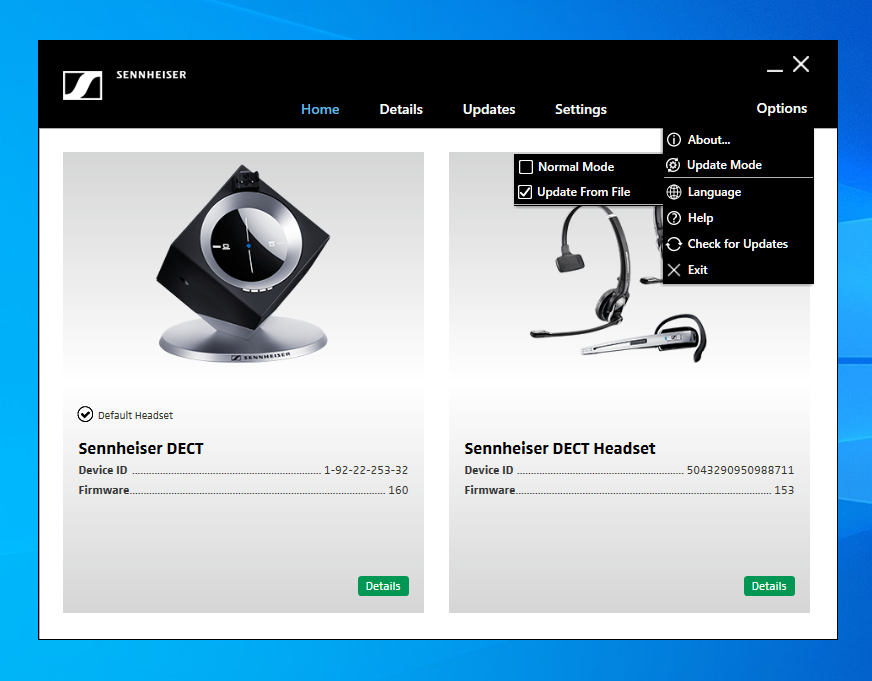 3) Select the green "Browse..." button to the right of the device you would like to update
4) Find and select the appropriate firmware file for each device. The green "Browse..." button should now be replaced by a grey "Remove" button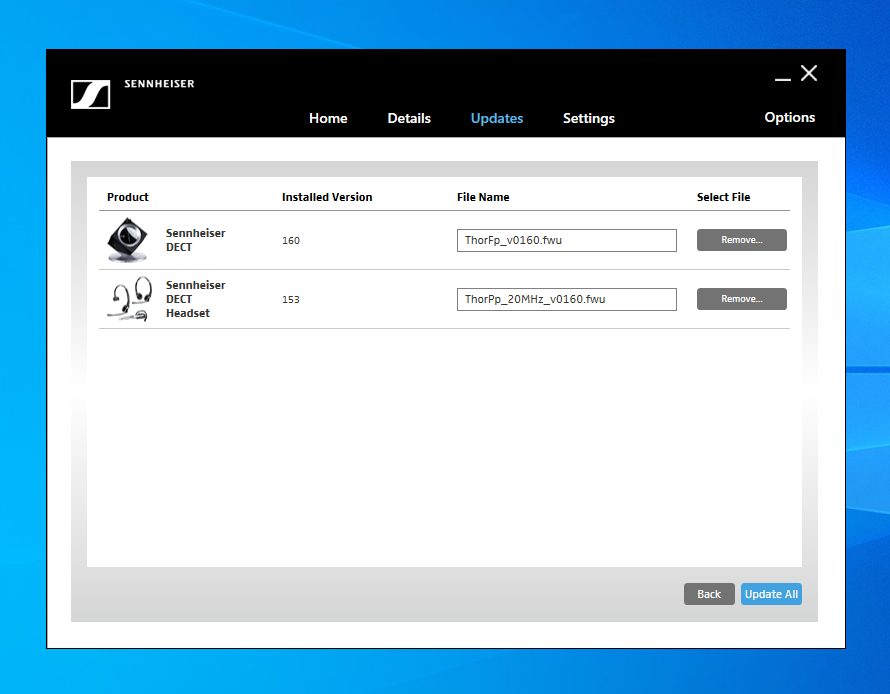 5) Click the blue "Update" button in the lower right corner
6) This will bring up a pop-up that says all active calls will be disconnected. Click the green "Ok" button
You're all done. At this point, the program will update the devices and when that update is complete the devise will be ready to use.
Time for a new headset?
Many Sennheiser wireless Customers have switched to the Leitner LH270!