For this update, you will need to have your headset docked on the charging base and your USB cable plugged in from the back of your charging base under the orange micro USB port to a USB port in your computer tower.
1. Go to the Sennheiser Software Page
2. On this page, scroll down to "Download EPOS Connect for Windows" and click to the box containing those words
3. Download and install the EPOS Connect program. Be sure to create a desktop shortcut when it allows you to toward the end of the download
4. Open EPOS Connect and click on the second icon (a circle of arrows) in the bottom pane. From here, you can click "check for updates" and allow it to run. If it comes back with a newer version, click on "Install all updates". Once done, it should show the most recent firmware version and ou should be all updated.
If you are unable to click on "update" select "options" in the top right-hand corner then "check for updates". This will then prompt an update available
5. When the update is complete it should be on the latest version. Now, test your headset!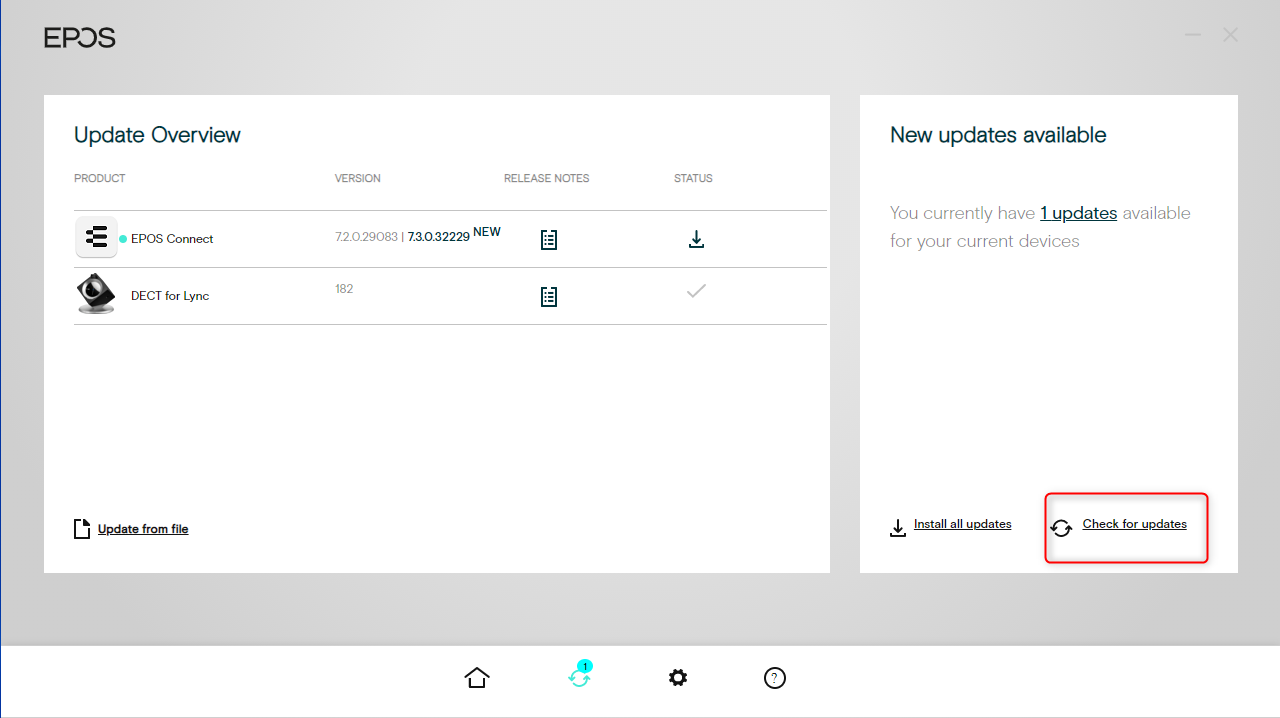 If the issues are still continuing or you are having trouble updating the firmware give us a call at 800-923-0018.