If you are having audio issues in Teams, you are not alone. It is a known issue that they are currently working on. In the meantime, are some things you can try.
Note: These are independent solution ideas and not a step-by-step guide.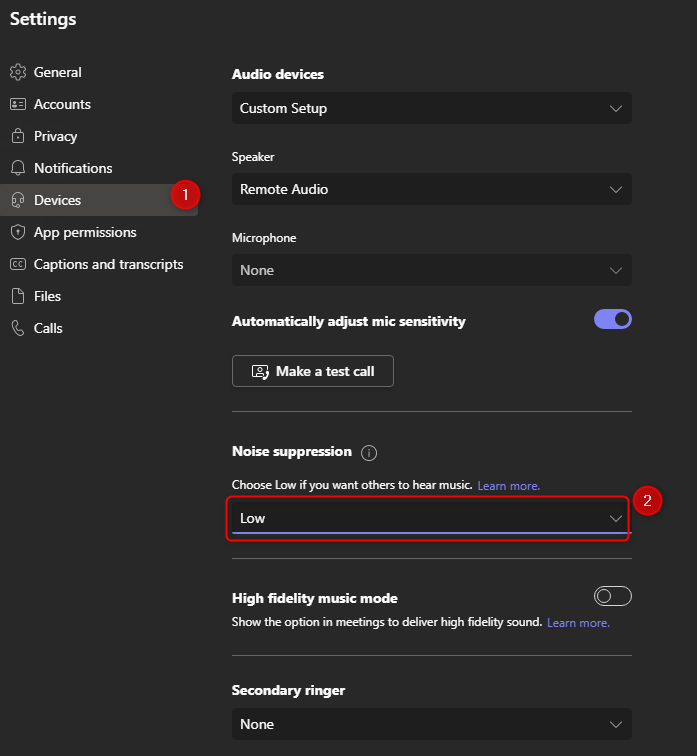 Noise Suppression Setting
Typically, we will want to keep noise suppression setting away from "Auto"
Setting it to "high" has fixed it for some people completely, and with others, it just reduces the instances
Setting it to "low" seems to remove the problem, but introduces more background noise from the environment if there is some. You can decide if you want to go down this route
Resets
Reboot the computer
Reboot your modem if you can
Update your audio drivers (can be done though "windows updates" if your computer isn't set to automatically update)