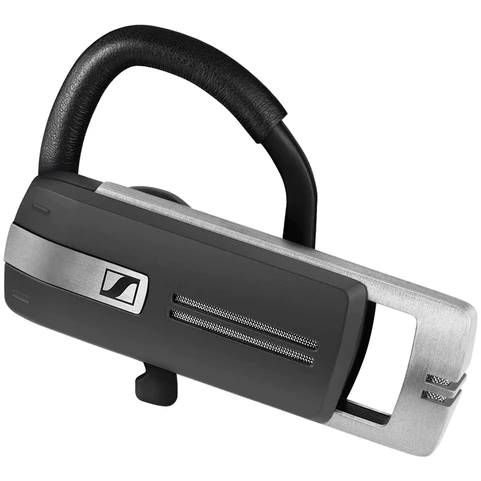 The Presence sure is a nifty headset... except for one thing-- we just can't get it loud enough for some folks to hear it. While there did not used to be a fix for this, now there is!
Updating the firmware for the Sennheiser Presence is your ticket to a nice, loud sound experience with the Presence!
Here's how you do this: However, we recommend getting help from our Product Support team at 800-923-0018
1) Attach the Presence to its USB charger. Then attach the USB to a Windows computer
2) Go to the following link to download EPOS Connect/Headsetup Pro (be sure to hit "Clear CAPS" to turn the link into lowercase so it works
Download the EPOS Connect program here!
3) Once you're there, scroll down near the bottom where it says "Download EPOS Connect Software" and click on "EPOSConnect_4.0.2.11.exe"
4) Once it's installed it will create an icon on your desktop that looks like a weird "E". Click on that and you should see your Sennheiser Presence headset listed (in Photo 2 it's an MB660 but that's what it will look like). Check the box next to it, then click "Update Selected" to run the update
Once your update completes, that's all she wrote! Your Presence should have nice, loud sound for calls now! Woohoo!
Questions about this process? Run into problems? Just ask Product Support at 1-800-923-0018
Time for a new headset?
Many Sennheiser Presence users have switched to the Leitner LH380!