No one wants to put their headset on the charger at night and have it be dead in the morning. One way to ensure this doesn't happen is to know when charging is happening!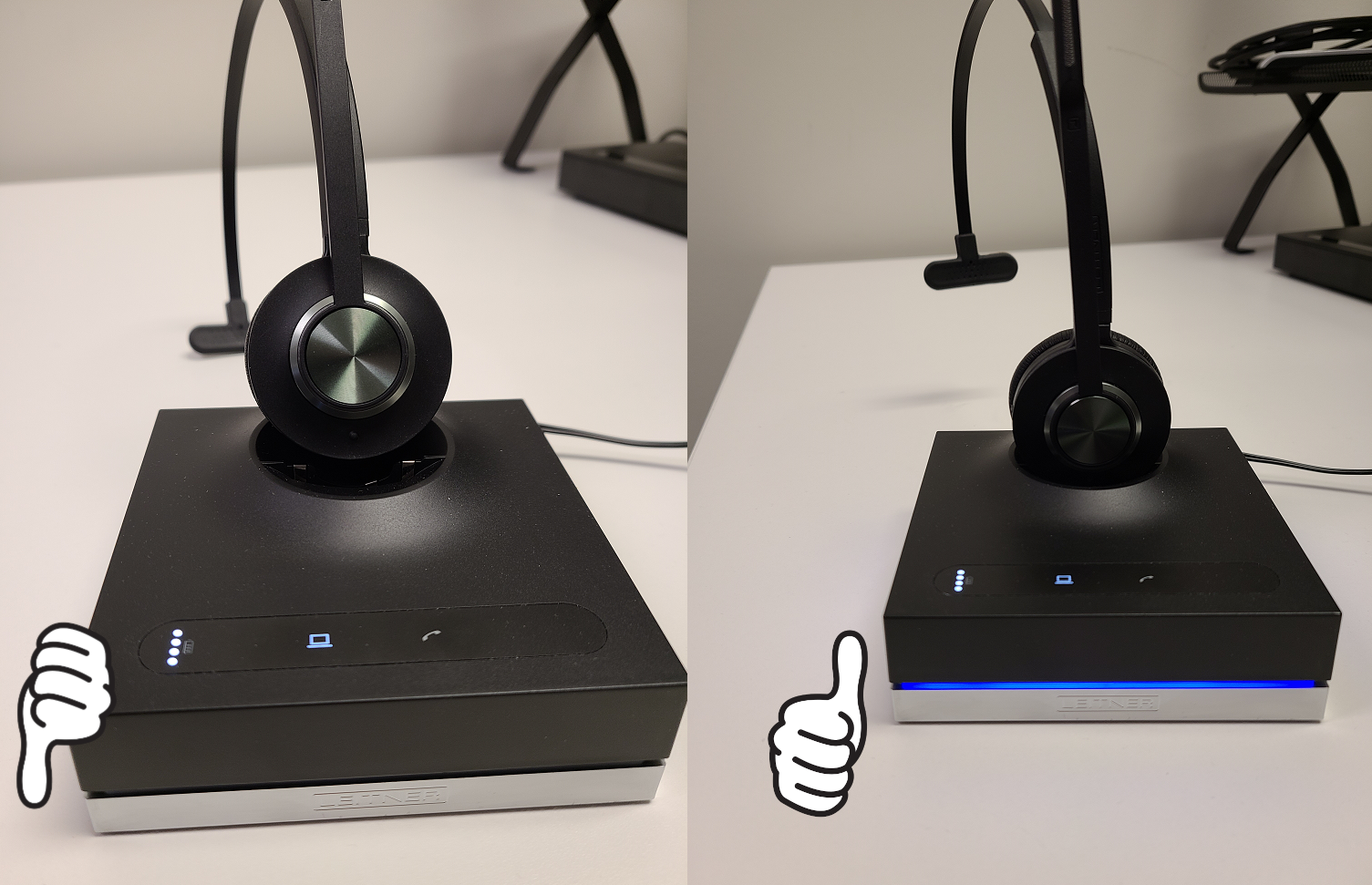 As the picture (on the right) indicates, if the headset is properly seated on the charging base, the FocusLight on the headset will be OFF and the FocusLight on the base will be blue.
Additionally, if the blue FocusLight on the headset remains lit, then the headset isn't seated properly.
Note: If your headset is at 3 bars of battery life or lower, the battery light will be flashing "up and down" until it lands again on your current battery life. After an hour your headset should have 4 solid battery lights.