If you ever needed to train (or be trained) on calls and use Plantronics corded headsets, this device will allow you to be on the same call at the same time. You can even mute the secondary headset so they can just listen and learn. Great for getting new employees up to speed before they hit the phones in a live environment.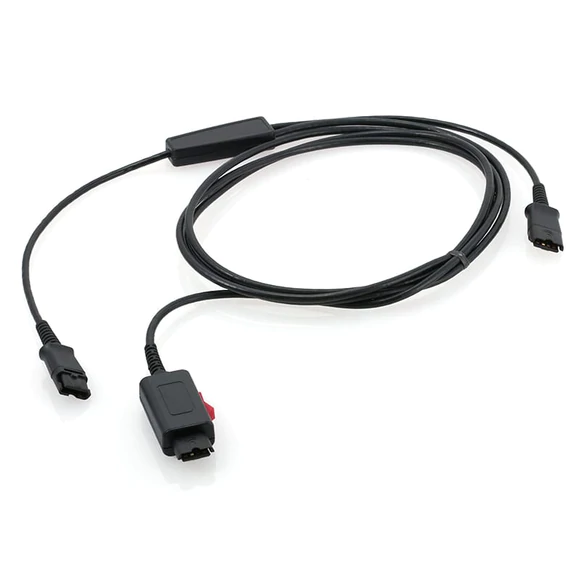 Installing up the Plantronics Quick Disconnect Y-Training Cord
Note: For this, you only need 1 Quick Disconnect (QD) cord!
Unplug the QD cord from the primary headset, then plug it into the side of the Y-training cord that only has one connector
Then plug the other end of the QD cord into either the headset jack or handset jack (depending on how you usually hook up your phones)
Plug the secondary headset (trainee) into the part of the y-cords that have the little red switch
This will allow you to mute this person so they can't be heard on a call
Plug the primary headset into the last remaining side
Please note that both headsets can hear calls at all times but only one headset can speak at one time with this cable!
For Leitner corded, you will need the Leitner Y-Training Cord
For Sennheiser corded headset, you will need the Sennheiser QD Training Cord