Dragon Naturally Speaking is a dictation program you can install on your computer to turn your speech into text. If you like to write but hate to type, this program is for you!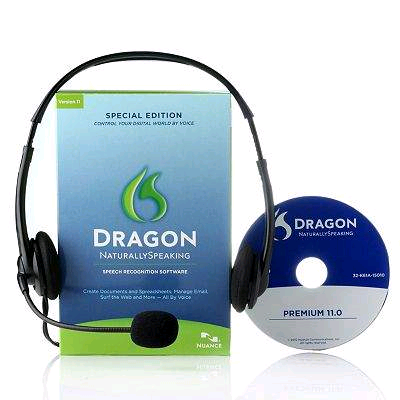 To set up a headset with Dragon Naturally speaking you start by setting it up with the PC or Mac computer.
For PC
Ensure the headset is connected to a USB port. (Plug directly into computer. USB hubs are not recommended)
Go to the Start Menu and select "control panel"
In control panel find the Sounds menu. (this menu may vary in location depending on operating system)
Select the Headset as the default Playback and Recording Device
If the headset is still not giving you great sound, try checking the Levels. To check the Levels do this:
In the Playback tab, right-click the headset. Go to Properties
In the new pop-up window that opens up, go to the Levels tab
Make sure the headphone and microphone sound are both slid to 100%
If you are still having trouble, repeat this from the Recording tab. Make sure Microphone volume is at 100%
If issues persist, make sure the mic is close enough to their mouth. Either by rotating the boom correctly, or even bending the mic closer (If using a Leitner headset)
This should enable your headset to work with all windows programs.
For Mac
Open System Preferences in the Dock
From there choose SOUND
To set the mic go to OUTPUT and choose the headset.
To set the Speakers go to INPUT and choose the headset.
Dragon Settings
After establishing that headset works fine (standard hardware test/sound recorder stuff) try the following steps:
Open Dragon NaturallySpeaking.
Go to "NaturallySpeaking > Advanced > Manage Users."
Click on "New".
Enter a name for the user (e.g., John USB).
From the Dictation Source drop-down menu, select "USB Microphone".
Click on "Next".
Follow the instructions in the Audio Setup Wizard to train the user profile.
Here is a cheat sheet for common Dragon dictation commands!
Dragon Technical Support 770-702-6014
Monday-Friday, 9am to 8pm (EST/EDT)
Time for a new headset
Many Dragon Naturally Speaking Customers have made the switch to the Leitner LH370!