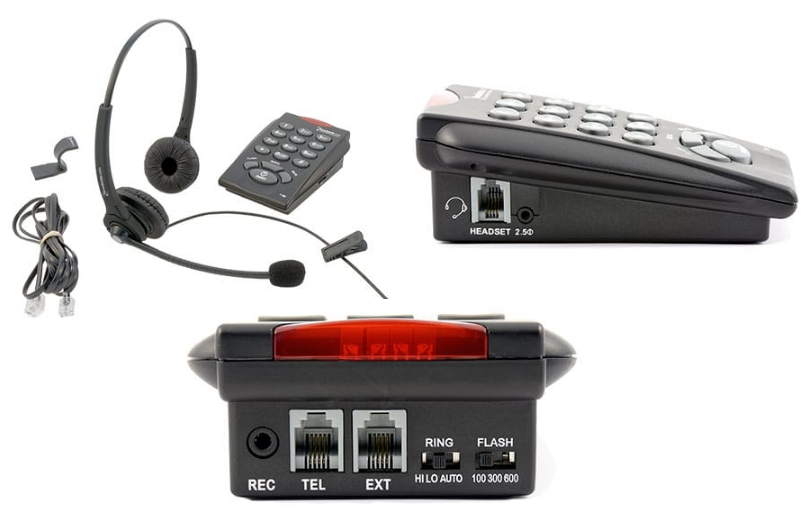 1. Attach the Headset
Plug your headset into the headset Jack on the side of your base unit next to the headset icon
2. Attach the Phone Cord
Plug one end of the modular telephone cord into the modular jack located on the back side of the base unit. It's marked "TEL".
3. Connect the Phone Cord
Plug the other end of the modular telephone cord into your telephone wall jack.
4. Flash
Determines what speed you transfer calls. If connecting directly to the wall, leave on 3
5. Ring
This determines if you want the ring to come through high, low, or off
Got an OfficeRunner Soho Bundle?
It's easy to set up! Just charge up the OfficeRunner for 1 hour, then plug it into the headset jack of the Chattaway (Step 1) then follow steps 2 and 3 plug the Chattaway into the wall. Make sure your OfficeRunner is on telephone mode to use the Chattaway and you're good to go! The Chattaway takes the place of a desktop telephone!