Your Customer will need to be OFF the Cortelco phone to do this. Try a cell phone!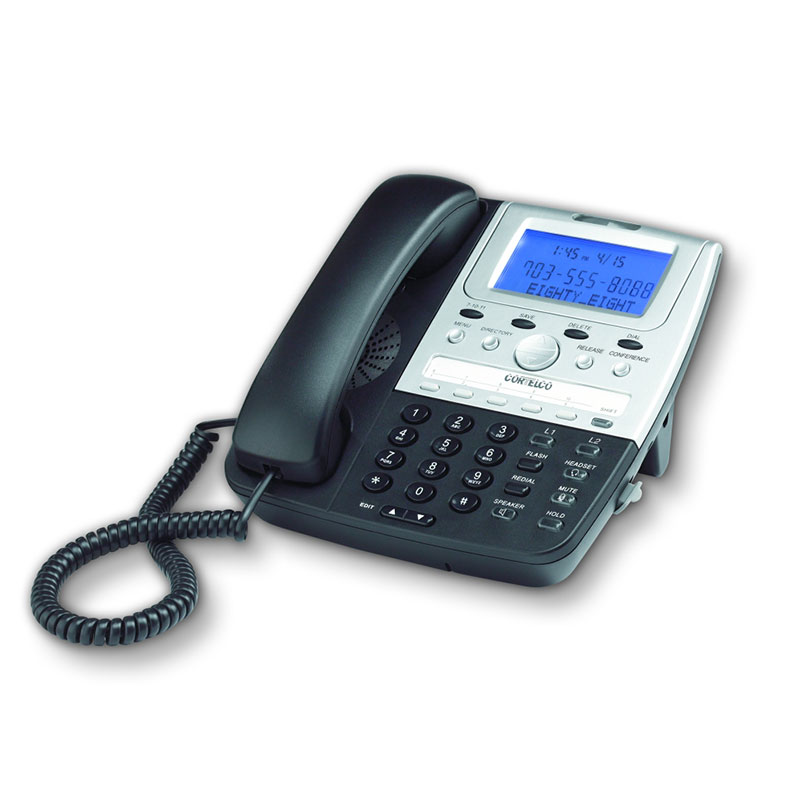 1. Press SAVE and hold a few seconds until [SAVE TO?] appears on the display window.
2. Press the desired memory location. (M1-M5 or SHIFT M1-M5) (M1 Needs to be pressed first)
3. [ENTER NUMBER>] appears on the display.
4. Enter the desired number using the keypad (maximum of 24 digits). Press SAVE to confirm.
5. [ENTER NAME>] will appear. Type the name (16 characters max.) using the keypad. Use REVIEW UP to add a space. Use REVIEW DOWN to delete a character. Press SAVE again.
6. [SET VIP RING] will appear. Use REVIEW UP and REVIEW DOWN to select the desired ring cadence. Press SAVE again.
7. [MEMORY STORING] will show briefly.