Before we get too far, we no longer sell this headset. If you need help that is not already outlined in this article, please reach out to Plantronics at 800-544-4660 for further help.
In order to use voice commands with the Voyager Legend, first, tap the Voice Recognition button and wait until you hear "say a command" in the headset. (Where the heck is the voice recognition button? See Photo 1!)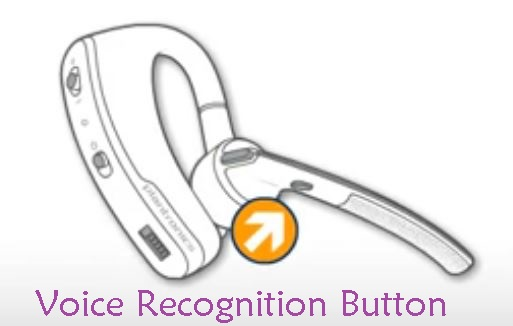 Then, say one of the commands below:
"Am I connected?"
"Answer"
"Cancel"
"Check battery"
"Ignore"
"Pair mode"
"Redial"
"What can I say?" (Using this command will give a list of all the voice commands you can use.)
NOTE: The voice-dial feature on your phone is initiated by pressing the Call button for 2 seconds, which is not to be confused with the Voice Recognition button. The voice-dial feature is not a headset voice command.
Why is this cool?
Well, the headset will tell you who is calling (example: Call from Dad) and you can use a voice command to tell it to answer or ignore it. This is SUPER handy if you're on the road or just plain busy!
And guess what?
You can change the voice command language by visiting the Plantronics website and downloading the MyHeadset™ Updater tool. The available languages are detailed on the MyHeadset Updater site.
Need Another Headset?