MAC Mic Privacy Settings: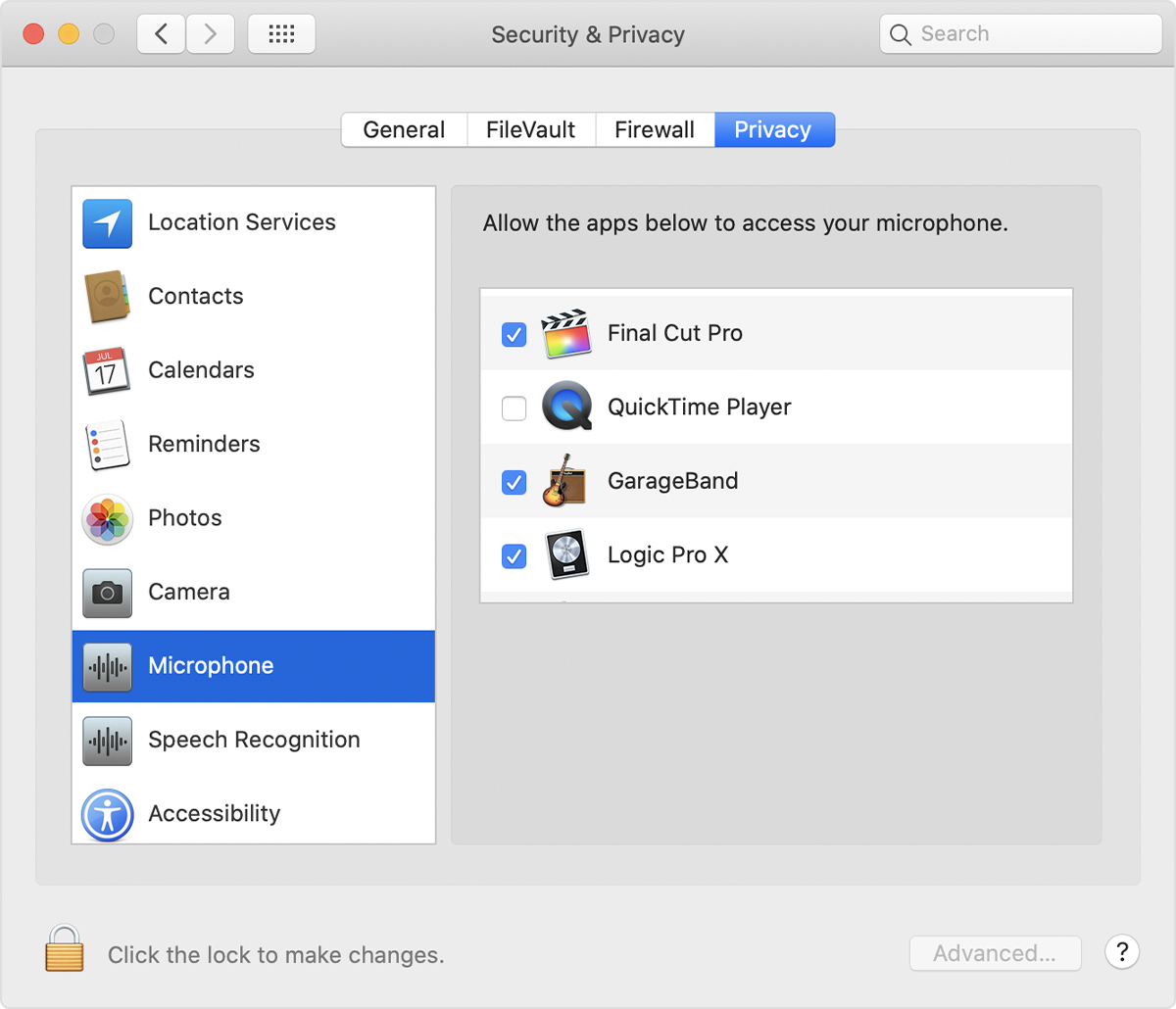 1. On your Mac, choose Apple menu > System Preferences, click Security & Privacy, then click Privacy.
2. Select Microphone.
3. Select the checkbox next to an app to allow it to access the microphone. Deselect the checkbox to turn off access for that app.
If you turn off access for an app, you're asked to turn it on again the next time that app tries to use your microphone.