If you're looking to PERMANENTLY add a 2nd headset to a Leitner base! Well, here's how you do it.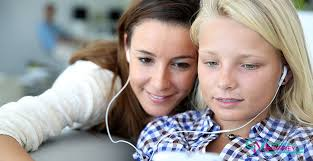 Registering a 2nd permanent headset:
This will allow you to turn off the headsets between calls, and they will still stay connected to each other!
Note: Headsets need to be turned OFF for this to work
1. Press and hold the Volume Up mic button for about 5 seconds (underneath the base) to enter registration mode. The TEL light on the base will flash when it's in registration mode.
2) On the 2nd headset, press and hold the ON/OFF button for 5 seconds to enter registration mode. The ON/OFF light will flash when it's in registration mode.
3) Sit the 2nd headset in the primary base for about 30 seconds.
-The TEL light will go solid and the headset light will stop flashing.
-The 2nd headset will now be registered to the base.
This has been tested and both Headset A and Headset B will have call control! Woohoo!
Please note that the 2nd headset may not show battery lights on its original base when permanently paired. This is because it is only sending information to the 1st Headset's base.
To pair 2nd headset back to ORIGINAL BASE (resync):
1) Begin with turned off and off of the charging base
2) Unplug the handset lifter (if you have one of course)
3) Hold down the TEL button on the base until the light next to it blinks
4) Hold down the MUTE button on the headset until the light on the headset starts to blink.
5) Place the headset NEXT to the base (not in the base) and wait for TEL light to go solid.