Here is an easier way to reboot a Polycom phone. No unplugging and nonsense needed.
Here's what to press on the Polycom phone to get to the reset option:
Home -> Settings -> Basic -> Restart phone (option 7 or 9)
Note: Home button can also say "menu" or just be a picture of a house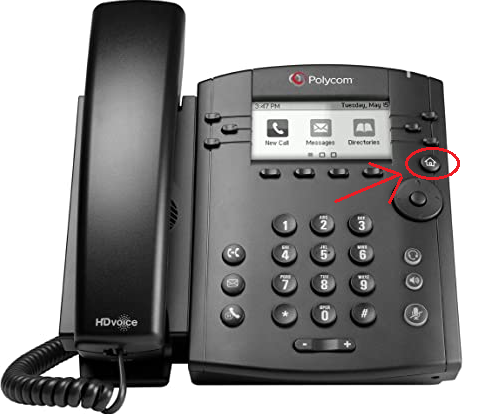 Using hotkeys
I am usually a proponent of hotkeys, but these seem to not be as straightforward. It is an alternative way to reboot the phone though!
IP 321, 331, 335: Volume-, Volume+, Hold, and Handsfree
IP 450, 550, 560, and 650: Volume-, Volume+, Mute, and Messages
IP 6000: *, #, Volume+, and Select
IP 5000,700 and SoundStation Duo: *, #, Volume-, and Volume+
VVX 1500: Delete, Volume-, Volume+, and Select
VVX 500, VVX 600 and SpectraLink 8400 Series: 0, 1, and 3 dial pad keys.
VVX 300, 310, 400, 410: dial pad keys 0, 1, and 3 while the phone is off hook