When setting up the Inter-tel 8520 you will have to internally activate the headset mode.
This is a re-branded Mitel phone. So you will have to use the Feature button to program a headset mode. The Feature button looks like an infinity symbol (or sideways number 8)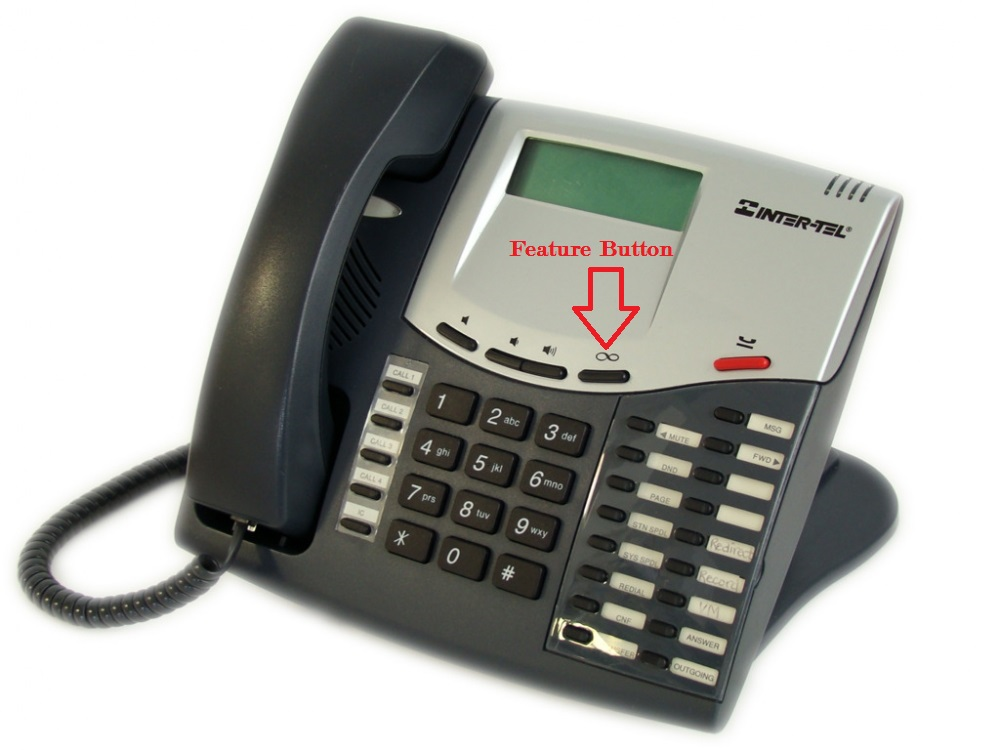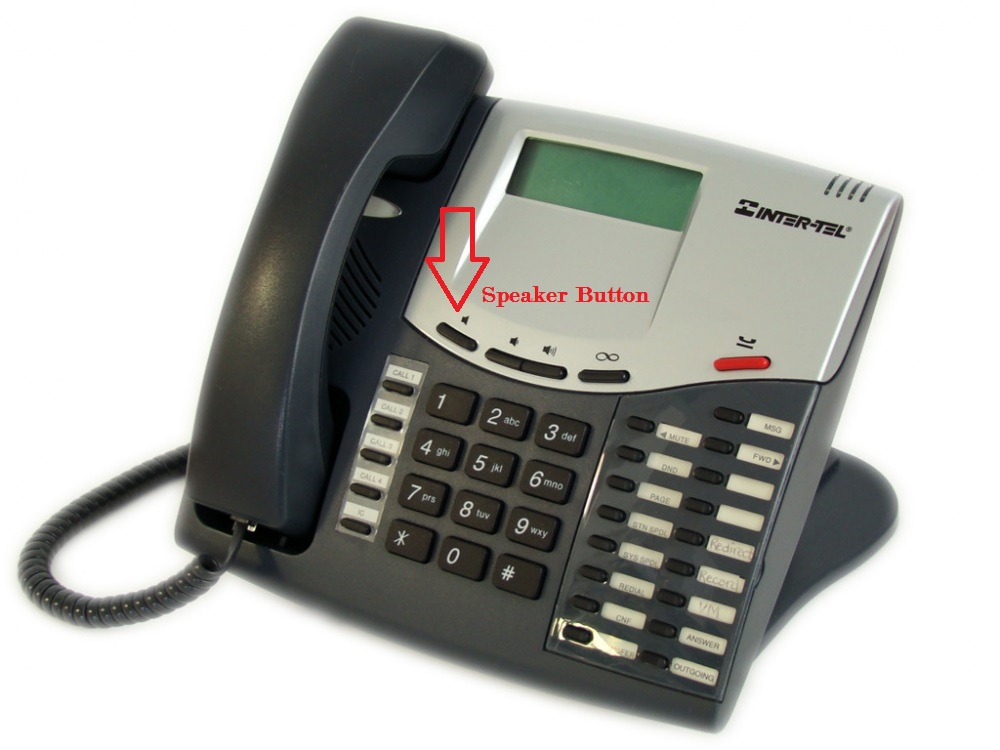 This phone does not have a "headset" button. Here are the steps below:
1. Insert the headset connector cord into the Headset port located on the back of the telephone.
2. Dial 317 to turn the headset mode on. HEADSET MODE ON appears.
To turn off Headset Mode and activate the handset and speakerphone:
Dial 317. HEADSET MODE OFF appears. The handset or speakerphone is now
Headset Mode Use Instructions
- When using a headset, press (Speaker) to connect to or disconnect from calls.
- If you have both a headset and a handset connected to your endpoint and you are using the headset, you can quickly transfer audio to the handset by lifting the handset from the cradle.
- Press (Speaker) to transfer the call back to the headset before replacing the handset in the cradle.