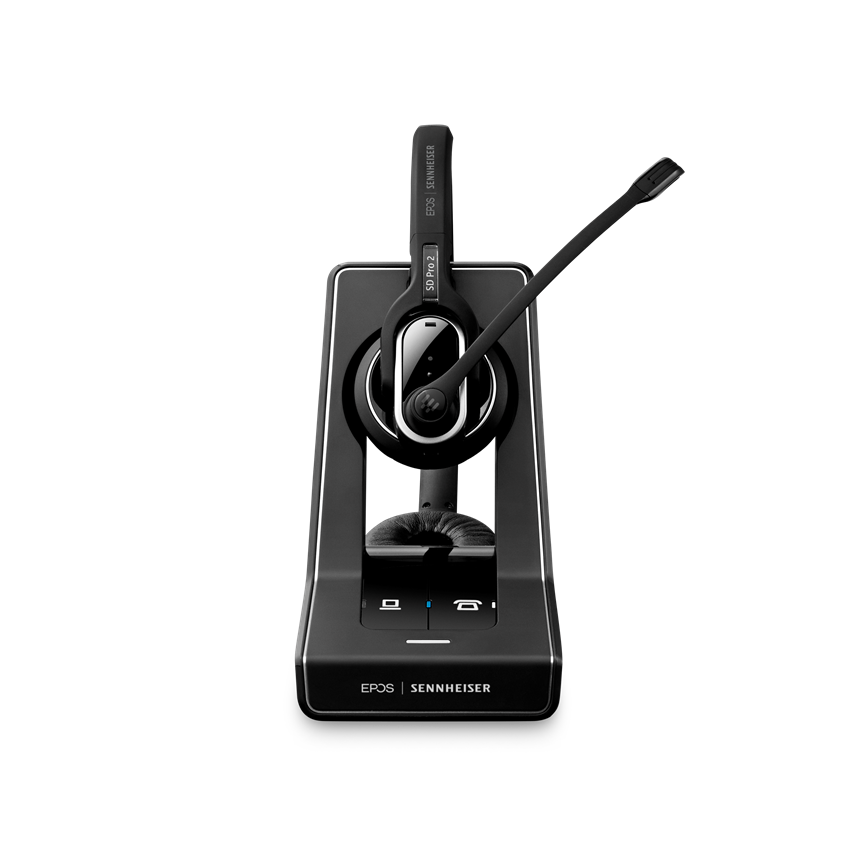 Sennheiser makes some great headsets, but even the best need some help from time to time. Read on to find some solid methods of fixing up some of the things that can happen!
Common issues that can occur:
(1) No sound on the headset.
(2) One party can hear well, but the other party cannot.
(3) The quality of sound is unsatisfactory.
A good starting point to correct these would be to check the compatibility switch underneath the base. The dial toggles from "A" to "C" and on most phone systems works best on "A"
Basic Audio Troubleshoot:
If you're experiencing an echo with the SD Pro, or find that people say you too soft or too loud, then adjusting the microphone volume will usually correct this. To adjust the volume, turn the white microphone volume underneath the charging base to the desired volume.
Basic and Advanced Resets:
If the SD PRO isn't working at all (i.e. dead air, static, etc.) it is usually good to start with a basic reset:
(1) Take the headset out of the charging base.
(2) Unplug the power adapter cord from the bottom of the base.
(3) Place headset on the charging base.
(4) Plug in the power adapter cord.
If the above reset does not correct the headset you can further the reset procedure between steps (2) and (3) by removing the battery from the headset.
DIP SWITCH RESET
1) With the headset in the base, remove the AC/DC power cord from the back of the base (under
the yellow label)
Note: if the USB cord (under orange label) is being used, unplug that as well.
2) Move all 6 white Dip Switches DOWN located on the back of the base next to the power cord
3) Plug the AC/DC cord back into the base
4) Wait for 20 seconds, and then put all dip switches in the UP position and then put # 5 back down
5) Now wait for 1 minute or until blue light on headset appears and then test the headset
NEW MIC SYNC / Manual Pairing
Note: if there's already a microphone paired to the base, make sure it is turned off before syncing a new one otherwise it will conference the two.
1) Remove the headset from the charging cube
2) Press and hold the mute and call control buttons until the headset flashes red and blue
3) Put the headset back into the base. The light on the headset will turn blue when the pairing is complete
Time for a new headset?
Many Sennheiser users have switched to the Leitner LH370!>/p>