WHY YES THERE IS!
But what is a SuperLoop?
The SuperLoop (aka HSA 20) is an accessory set including earhook with leatherette sleeve, earbuds (S, M, L) and a click-on adapter for the OfficeRunner, SD Office & D 10 series. It now comes with ALL new OfficeRunners!
The SuperLoop (HSA 20) earhook accessory set is designed to offer an improved, flexible and perfect fit to the already existing OfficeRunner, SD Office and D 10 headsets.
The click-on adapter is used for mounting the earhook featuring a soft leatherette sleeve on the headsets. Improved noise isolation and a secure fit is offered with in–ear earbuds in 3 different sizes (S, M, L) that are mounted on the adapter for the perfect individual fit and optimal wearing comfort.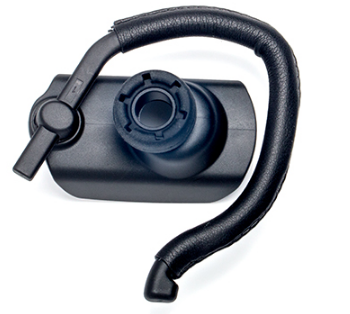 FEATURES
Improved noise isolation and perfect fit – with in-ear earbuds in three sizes.
Intuitive and flexible solution – as the earhook can be rotated in two directions and its height adjusted in order to accommodate a wide range of ear shapes and sizes.
Optimal wearing comfort - with soft leatherette sleeved earhook and in-ear earbuds.