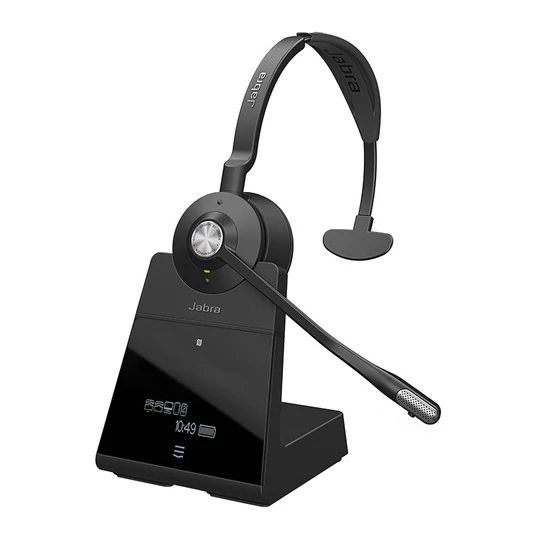 Connecting your Jabra wireless headset to your computer is easy if you follow this set-up guide! We will show you how to physically connect it as well as how to change your PC settings to make it work properly.
If you don't already have this wireless headset, check it out here!
Disclaimer: We no longer sell this headset, thus we do not have much information on it aside from what is already in this article.
Getting started
Plug power into the back of headset base, then the other end into a wall outlet or surge protector
Plug provided USB cord into the back of the headset base. There are two places to plug the USB cord, but we want the left one, directly to the right of the middle phone port. It should be labeled with "PC"
Plug the bigger end of the USB into your computer, which should automatically install the drivers
Set this headset as the default device by right-clicking on the speaker in the bottom right corner of the screen and selecting "open sound settings". From there you can set your Jabra Engage 75 as default for both input and output
Click here for an alternate way to change Windows sound settings, as well as instructions on how to change Mac computer settings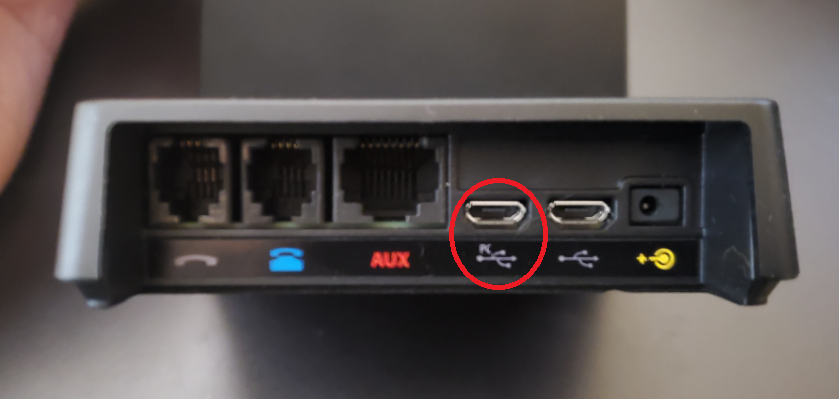 How to use your Jabra headset in PC mode:
For listening, you can just pick the headset up and put it on. If you play Youtube and open up anything that makes sound, it will go into the headset automatically. Of course, this can only happen if the headset is set up properly.
Time For A New Headset?
Many Jabra Customers have upgraded to the Leitner LH370.