What do all the lights and indicators on the Jabra wireless mean?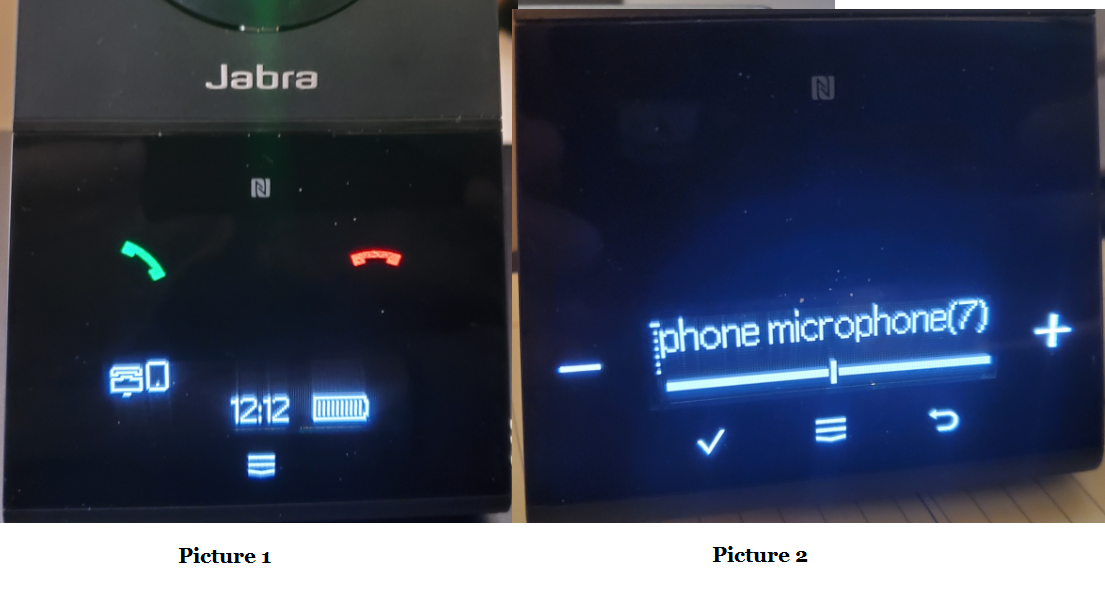 On the base:
Green Handset: Press this to turn on headset in phone mode (does the same thing as the on/off button on the headset itself)
Red Handset: Press this to turn headset off in phone mode (again, the on/off button on the headset does the same thing)
Connection indicators: In picture 1 above, they are to the left under the green handset light. They indicate what devices you currently have connected. In the picture, you can see it is connected to desk phone and cell phone
Battery indicator: It is located to the right of the current time. There are 10 total, just so you know.
Menu button: Located under the time. You press this to open the menu. Once in the menu, press it again to navigate down; hold button to navigate up
Minus and Plus buttons: Once in the menu, use these buttons to navigate from side to side within the menu. When in a volume setting, used to move volume up an down
Check button: Used to confirm a selection
Back button: Located to the right of the menu button, used to go back a step in settings
On the headset:
Orange pulsing: Headset on the charger and charging
Solid Green: Headset is on charger; fully charged
Solid red: Headset turned on in phone mode, also will light up microphone tip. Doubles as a busy light!
Flashing Blue: Headset is in pairing mode