What do these buttons do? A classic question that we have an answer for. By the time you are done reading this article you will be able to use these buttons with your eyes closed!
Disclaimer: We do not sell this headset, so we do not have much information on it beyond what is already in this article. Sorry about that!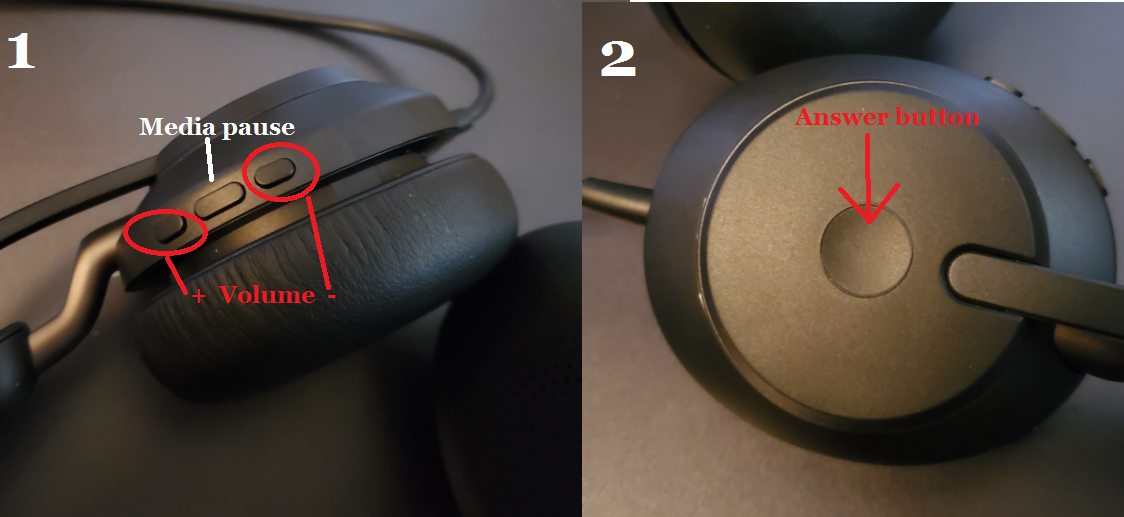 Volume + and -
The two outside buttons on the Jabra corded headset itself are located on the right earpad. The top one increases speaker volume (your caller's voice), the lower one decreases this volume.
Media pause
The button between the two volume control buttons pauses and plays whatever media is playing. Youtube, Spotify, Netflix, etc.
Answer button
Located on the outside of the right earpad, right at the base of the microphone boom (2nd picture at the top of article). You use this button to answer/end softphone calls.
Time For A New Headset?
Many Jabra Customers have upgraded to the Leitner LH255XL.