You just got your new Leitner LH400 series DECT dongle headset and we are sure you are chomping at the bit to start using it. Here is how to get your new headset up and running.
Initial Setup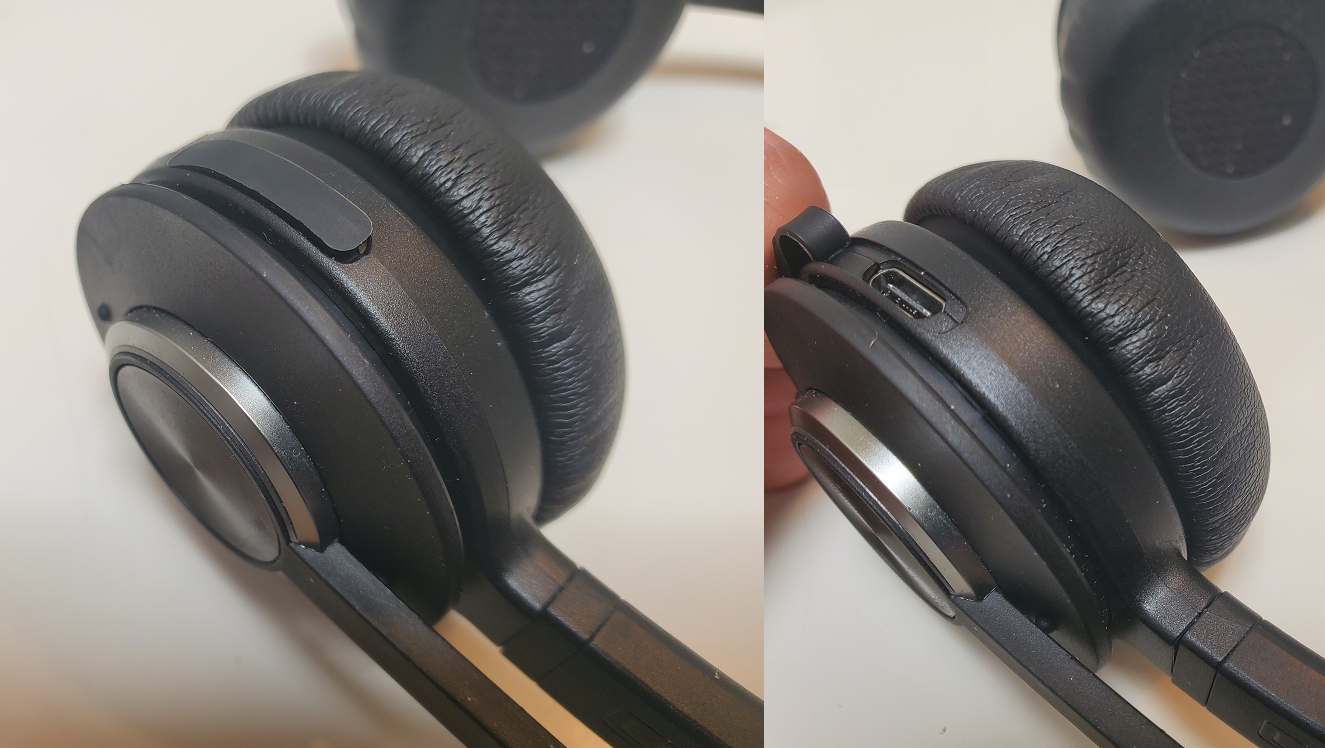 We recommend charging it for 4 hours before using it for the first time.
To charge, open the rubber door on the microphone side and plug the USB-C end (smaller end of the cord) into the headset, and plug the other end (bigger end of the cord) into a computer or a charging block you already have.
Setting up
Once charged, let's take the USB DECT dongle that came with the headset and plug it into your computer's USB port. It should already be paired with the headset! However, we will need to get it out of sleep mode.
Plug the dongle into a USB port on your computer
To get the dongle out of sleep mode, press and hold the on/off button on the headset until the FocusLight begins to flash purple, then let go
Once it stops flashing your headset and dongle should be ready to go
Now we will want to check the computer settings. Depending on which operating system you use, there may be different instructions, and here they are!
Setup through Windows 10 and Mac computers
Pairing
As mentioned above, the headset and dongle should be paired already, but in case you need to install a new headset or do troubleshooting, here is how it is done!
Note: Headset should be UNPLUGGED from the charging cord while pairing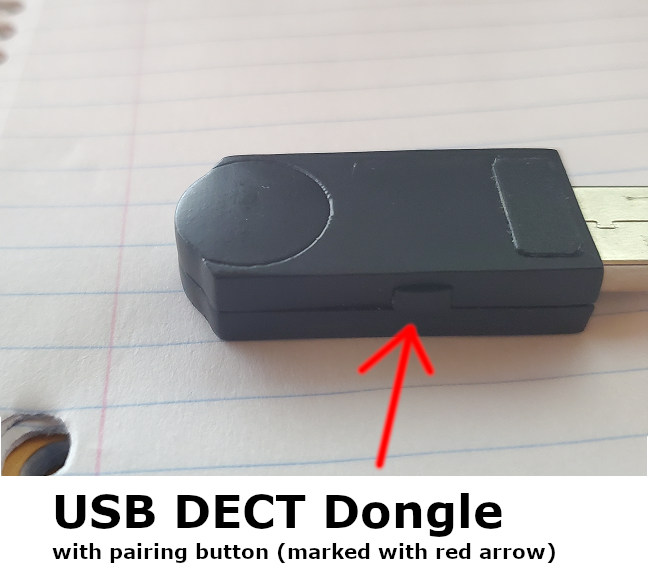 Insert the dongle into your computer's USB port
Press and hold the button on the dongle (marked with red arrow in above image) for a few seconds until the light on the dongle begins to flash, then let go
Press and hold the circular ON/OFF button on the headset itself for about 8 seconds until the FocusLight double-flashes blue, then let go
Headset should now be flashing purple 5 times while the dongle continues to flash during pairing process
When both the light on the dongle and the FocusLight on the headset go out, we know they are paired
To test the headset, click on the ON/OFF button. We'll notice the FocusLight has turned blue and the light on the dongle is solid white. If you press the button on the headset again, both the lights (headset and dongle) will go dark
Once this is completed you should be able to turn on the headset and get it working! If you want to know how to use it, check out our article on how to use the LH470/475!