Rechargeable headset batteries will last you about 2-3 years, but then will lose their luster. The good news is that the batteries are replaceable, and even covered under the 5 year warranty.
If you are using a Leitner Premium Lite (LH200/300) series headset, check out this battery replacement article.
If it's time for a new battery, here is how to get it out of the headset.
Pick the headset out of the charging base and hold it "upside down" so that the headband is pointing downwards
At the bottom of the headset, between the edge of the earpad and volume button, you will see some seams
Get a fingernail (or other thin object) in the seam on the side, (highlighted with the yellow line and arrow in the image below) and pull the door out

You may also be able to use the seam closest to the buttons and pull it out (highlighted in red in the same image)

Once the battery door pops out, the battery should come out very easily
When putting one back in, we want to make sure the Leitner logo and arrow are facing the buttons, with the arrow pointing into the headset
Close the battery door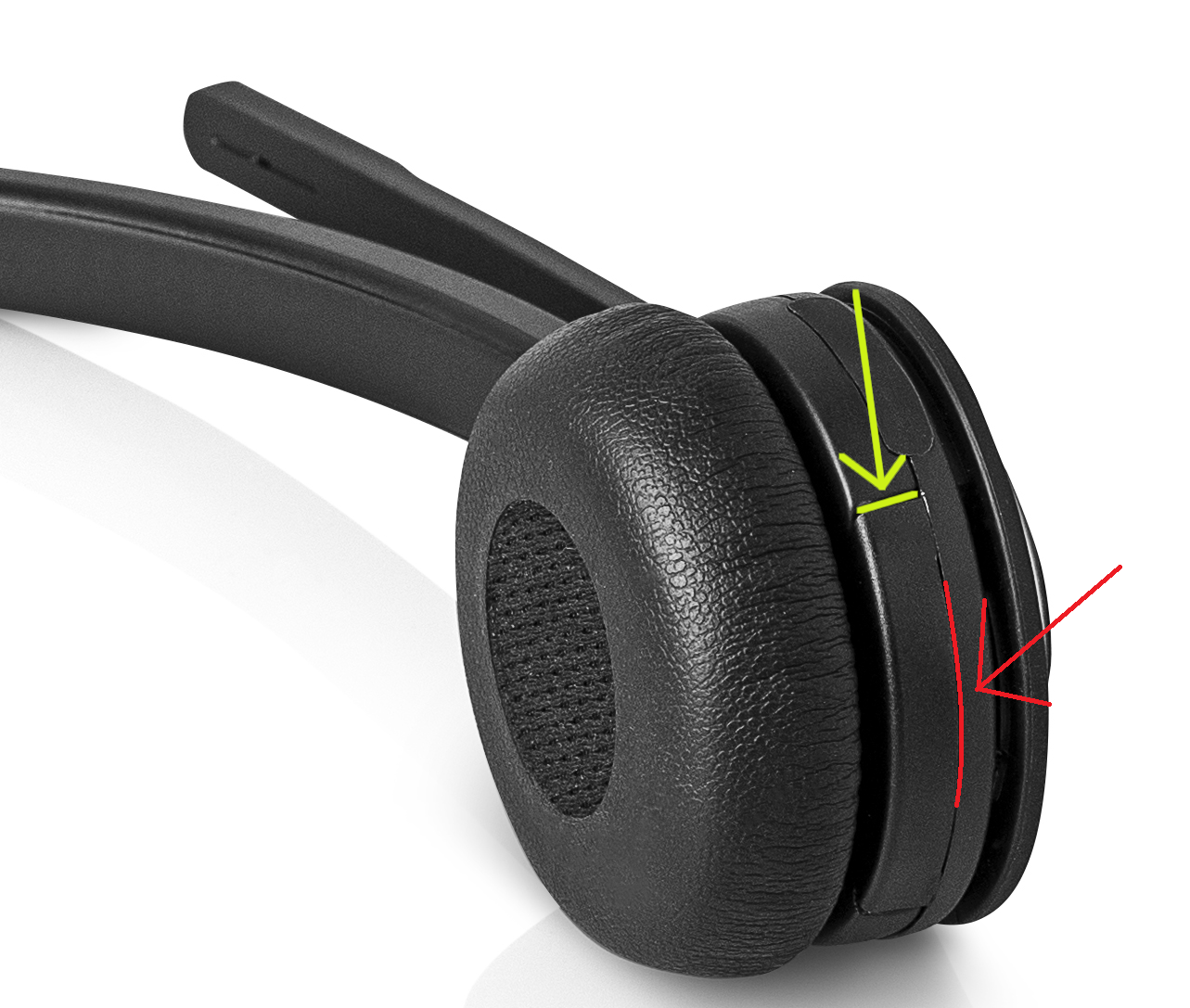 Put the headset on the charger so it can pair back up, then you should be good! If not, check out our Premium Plus Pairing article!