Your Leitner LH400, 500, or 600 series headset doesn't speak English in the traditional sense, but it will still try to communicate to you using a series of beeps and tones. Whether your battery is dying or your mute is on, here are some of the tones you can hear and what they mean.
If you are using a Leitner Premium Lite (LH200/300) series headset, then check out this Leitner beeps and tones article!
Need to know what the lights mean? Check out our Leitner Premium Plus & Dongle lights article.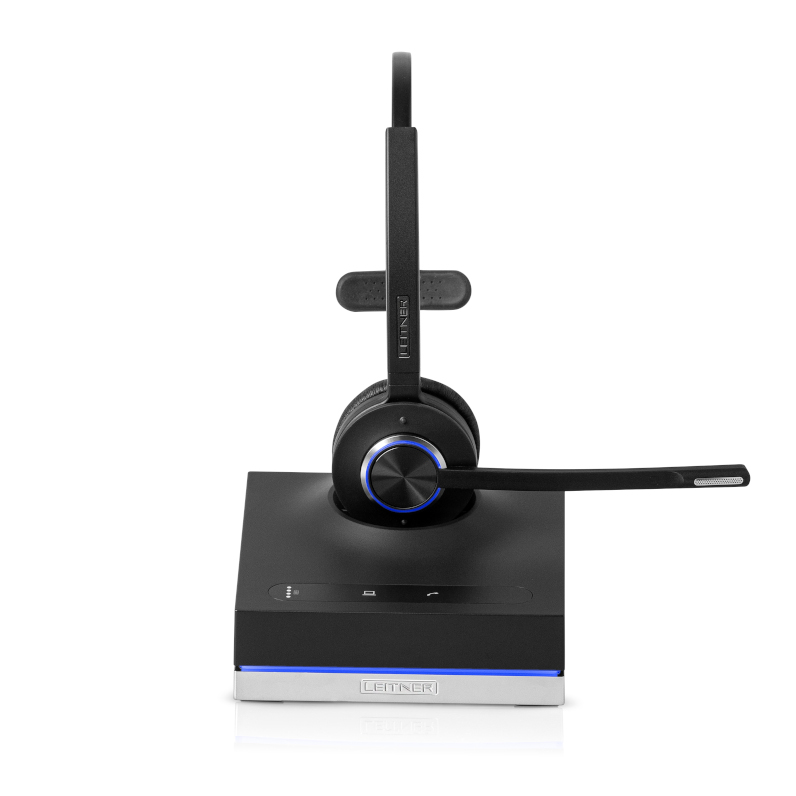 Sound

What it means

Ringtone chime

Incoming desk phone call

(if you have lifter or EHS cable)

1 click

Volume up/down

1 chime

Volume max/min reached

2 beeps (5-minute repeat)

Mute is on

1 beep

Mute is off

2 beeps (30-second repeat)

Low battery

Triple tone (high-low-high pitch)

UniBase activated (No UniBase for LH400 Series)

Double tone

UniBase deactivated (No UniBase for LH400 Series)

2 beeps (repeating)

Out of range