Here is how to enable or disable the Auto-On feature in Leitner Premium Plus headsets. This will allow your headset to turn on automatically when you lift it out of its base!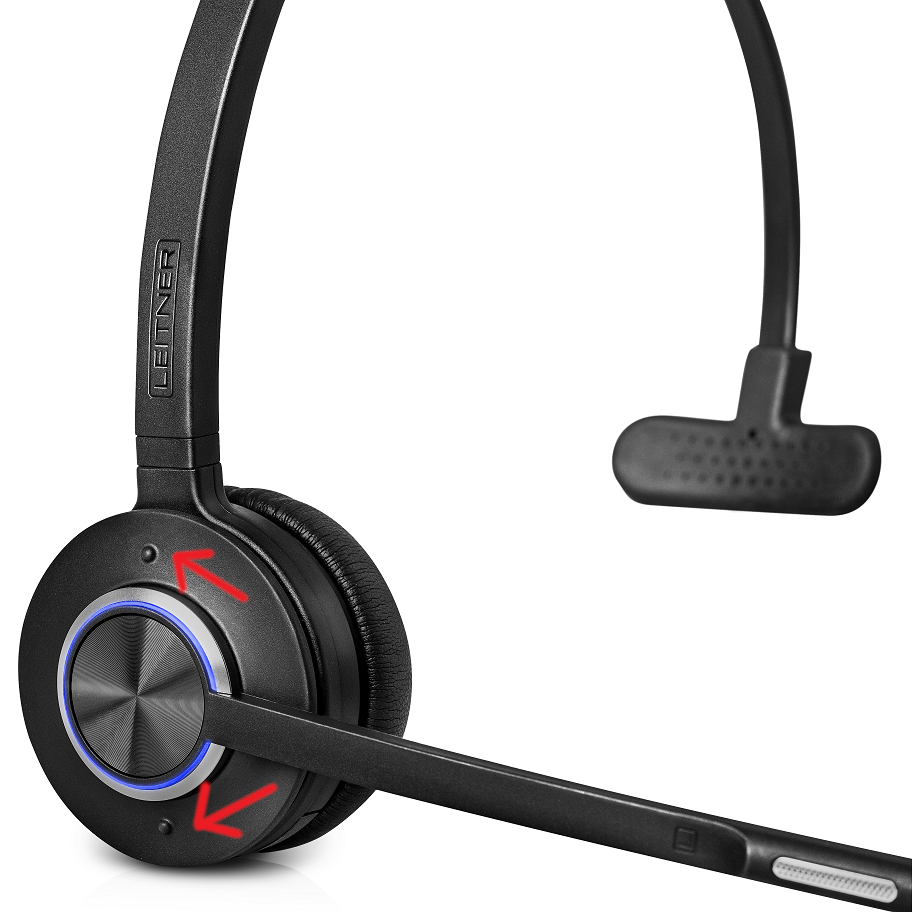 Enabling Auto-On
Make sure your headset is out of the base and turned off
Press and hold both the top and bottom volume buttons on the headset (indicated with arrows in the picture above) for 3 seconds
Once the light on the headset begins to flash slowly, let go and place the headset on the charger. It should flash 4 times in total after you let go and place it on the base.
The next time you pick the headset up out of the charger, it will turn on automatically!
Disabling Auto-On
Same steps as above: with your headset off and out of the base, press and hold both volume buttons
Once the headset flashes quickly 4 times, it's turned off
Now your headset will need to manually be turned on when you take it out of the base!