For the LH500/600 series headsets, this is an alternative way to charge, for the LH400 series, this is the official way to charge it.
How do we open the door?
Go to the side of the headset with the microphone and find the little black rubber cover
Use your fingernail to pry it up, which will expose the USB-C port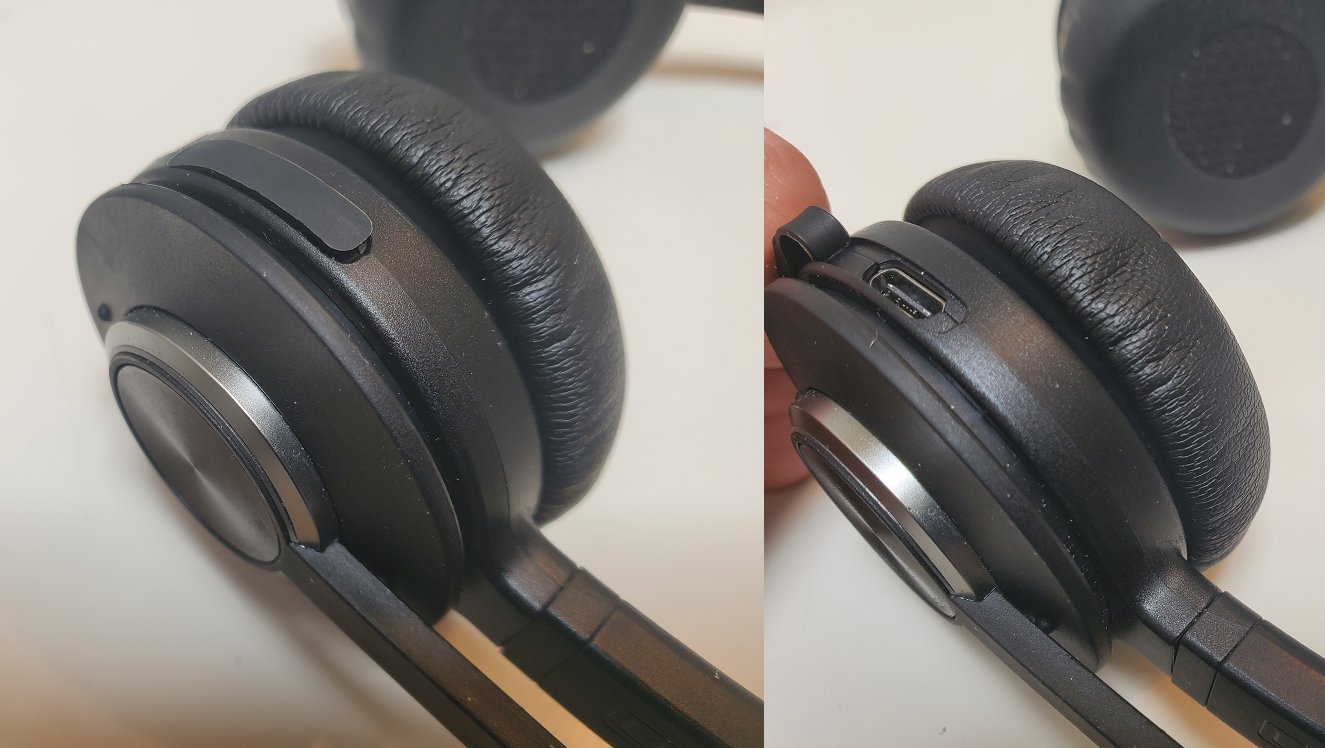 Charging the LH400 series headsets
Once the door is open, plug the small end of the charging cord into the headset itself, then the other end into a computer USB port or even a spare USB charging block from a cell phone
Headset FocusLight should light up red while charging
When fully charged the FocusLight will go blank and not be lit at all
You should get up to 8 hours of talk time once fully charged!
Understanding how much charge you have
| | |
| --- | --- |
| FocusLight Color | Battery Charge |
| Flashing Red | 15% or lower |
| Flashing Blue | 15% - 85% |
| Solid Blue | 85% - 100% |
Notes
We recommend that you charge your headset for at least 4 hours after receiving it for the first time.
While plugged in to charge, you cannot use the headset.
This extra charging port makes it possible to charge one headset with a USB-C cord and use the other. This is especially useful if you have super long work days. Once the one you are using runs out of juice, simply pair the headset being charged to your dongle! Just remember to unplug it from the charger and turn off the previous headset before doing this.