We all know how the volumes work in phone mode, but what about computer mode? Here are our finding so far.
Note: If you look at the serial number at the bottom, if your 10-digit number has a letter in it, you can adjust your computer's sound by turning the volume up and down on the headset! IF the serial number has all numbers, you can adjust the volume on the headset using the + and - buttons, but it won't affect the overall computer sound.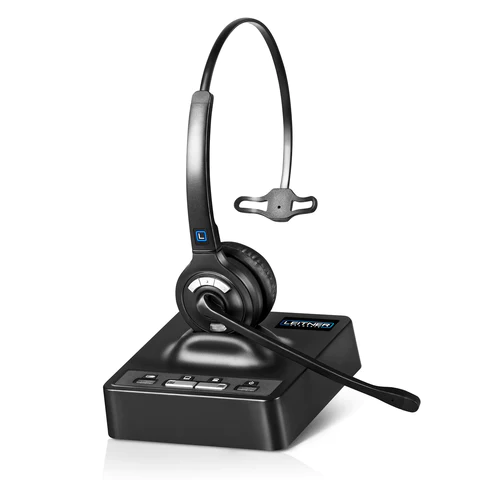 PCSpeaker audio: USB
- We can turn the volume down on the headset (please note: it won't go all the way down, but that's OK. No one wants that!)
- We can adjust the volume using the Windows volume mixer within VPN, but changing the volume outside the VPN does nothing.
Note: If you can't get volume no matter what, try rebooting the computer, as sometimes the sound card is glitchy.
PC Mic audio: USB
- Adjust the microphone volume underneath the headset base (the mic volumes in Windows will not make a difference)