Email ready instructions for the Leitner setup with EHS40
"Hi (insert Customer's name),
Below are instructions on how to connect your Leitner wireless to a Yealink phone with the EHS40.
1) Find the double Y-cord, the side where one click tab is facing up, and the one on the adjacent cord is facing down is going to be going into the headset base. The big one in the "AUX" jack and the smaller one next to it in the Headset jack.
2) Connect other end of the y-cord, with the click tabs on the same side, into the 2 available slots in the Yealink adapter box
3) Plug the USB cord coming out of the adapter box into the USB port in the phone
4) Compat DHSG and 1 (both settings located underneath the headset base)
5)Test & make sure it works!
If everything seems to be connected correctly, but your headset and phone aren't behaving, then please reach back out and we will be glad to help!"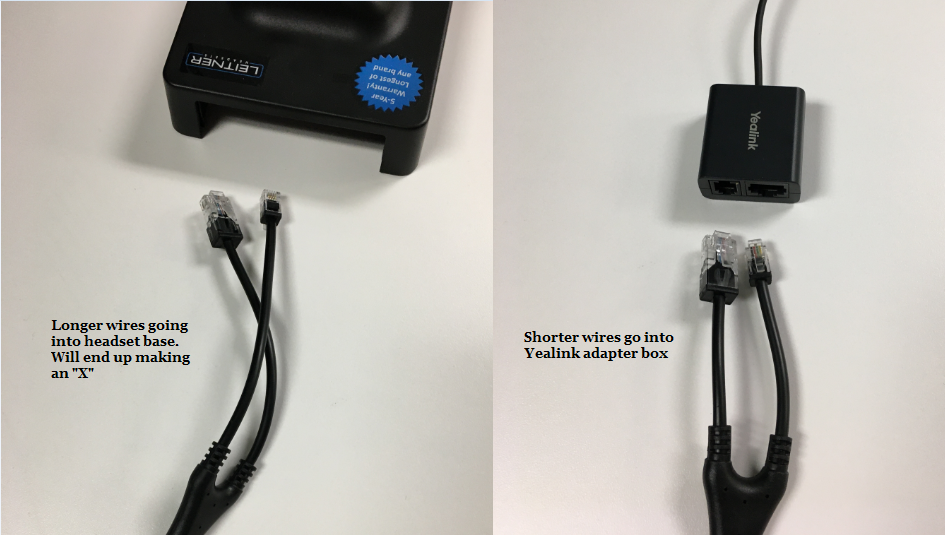 End Customer Text
You can attach the pictures are you see fit. If this doesn't work, you can also try sending instructions for the Leitner resync