Sometimes you can experience drops in microphone volume while using Zoom, and if you have already checked the basics (sound settings, etc.), then we have something else for you!
Changing Zoom sound settings
1. Click on the profile picture then click on "settings"
2. Select "Audio" from the tab on the left
3. Make sure the correct headset is set as speaker and microphone
4. Make sure "Automatically adjust volume" is NOT checked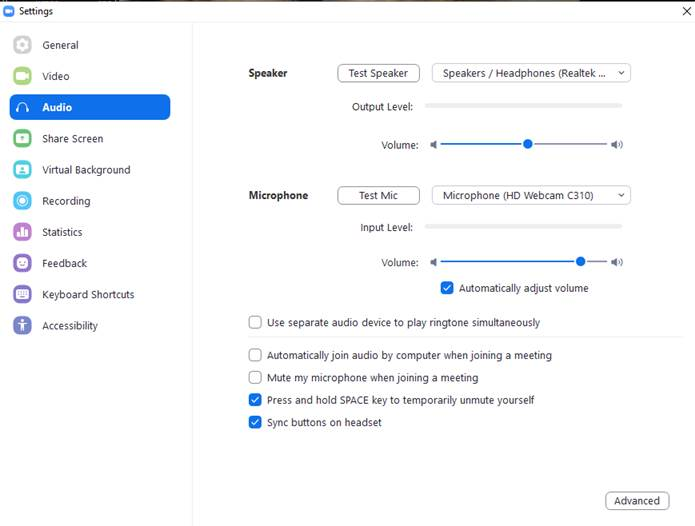 This will keep the microphone at a steady volume, not allowing Zoom to do any crazy things to the audio.
Time for a new headset?
Many Zoom users have made the switch to the Leitner LH370!