If you're using Five9, and you're getting sound quality issues, the problem may be that Five9 is trying to constantly adjust the microphone. Here are the steps to turn that off (see Photo):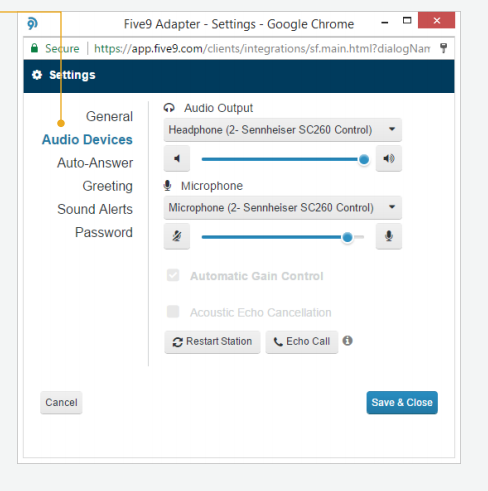 1) In the Five9 softphone, go to Settings.
2) Under Settings, go to Audio Devices.
3) First, make sure the headset is set up as the default microphone in the Audio Output dropdown menu.
4) Then un-check "Automatic Gain Control".
This should stop the program from trying to adjust the headset microphone so that the mic no longer cuts out.
Note: If you log into Five9 using your browser, like Chrome, we will not have all these options.
Time For A New Headset?
Many Customers who have Five9 use the Leitner LH370.