Our new Leitner LH500/600 series wireless headsets have a brand new FocusLight, both on the headset itself as well as the base. Each light means something different, so here is how you (and those around you) can read them!
If you are using a Leitner Premium Lite (LH200/300) series headset, then check out this Leitner headset lights article!
Leitner Premium Plus series lights
Note: The FocusLight on the LH400 series headsets will have the same functions, however there will be no base FocusLights since there is no charging base.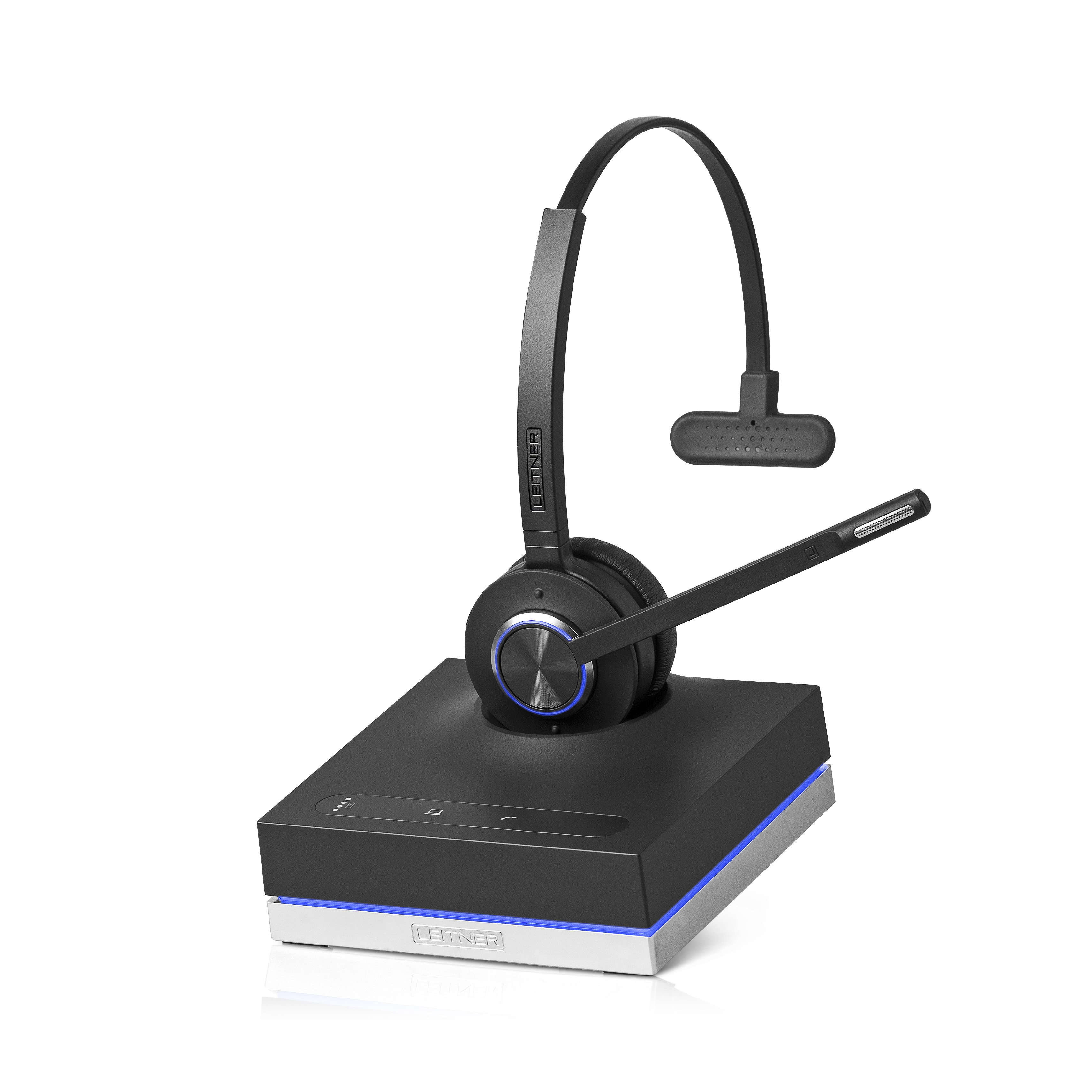 Action

Lights

Headset turned on

Blue

Phone ringing (if you have EHS or lifter)

Microsoft Teams or RingCentral is ringing

Flashing Blue

Microphone muted

Purple

Headset and base/dongle pairing

Flashing Purple

Headset and base/dongle not paired/battery dead

Flashing Red

Headset turned off and out of base

No FocusLight