Have your headset working with everything but Zoom? You checked all the basics in the audio settings, but everything seems to be nominal. Why won't it work?
Advanced Audio Options
One thing to check would be in the advanced audio options. To get there, use the following path:
Click on your profile picture in the top right --> settings --> Audio --> Advanced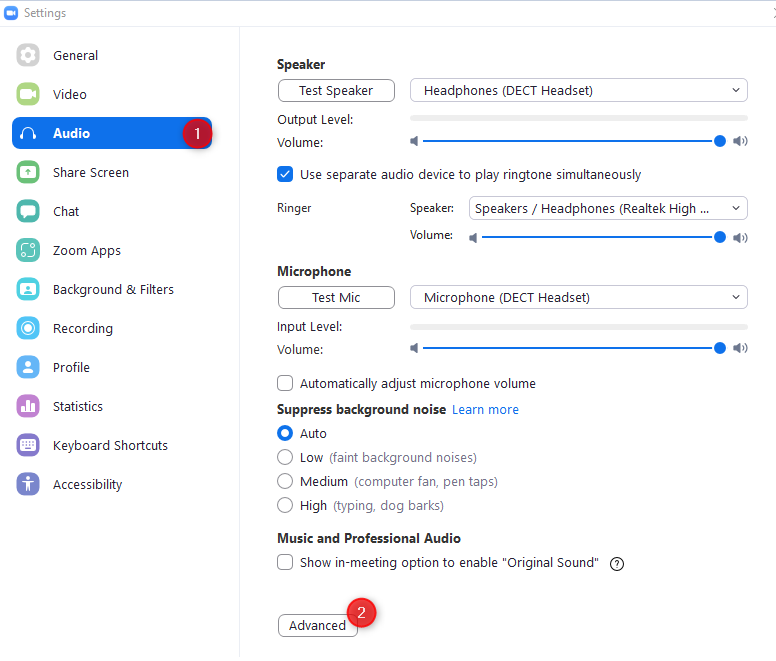 Once in there, find the "Signal Processing by Window Audio Device Drivers" and set it to "Off". If you aren't having this issue, then leave it alone! Once you are done, just hit the 'X' in the top right corner of the screen, and you're done!