The OfficeRunner has the ability to work in Narrowband and Wideband. Most US Phones are Narrowband but the headset will work in either setting.
Wideband mode: the headset has up to 8 hours of talk time, typically a longer range, and will sound better on phone calls and the computer mode. Wideband mode provides a stronger link with the mic, which decreases the battery life
Narrowband mode: the headset has up to 12 hours of talk time but may get a slightly reduced range. Narrowband is sufficient in most office environments. If they are having a range or static issue, you can always adjust the settings
Wideband/Narrowband is DIP SWITCH 5 on the base.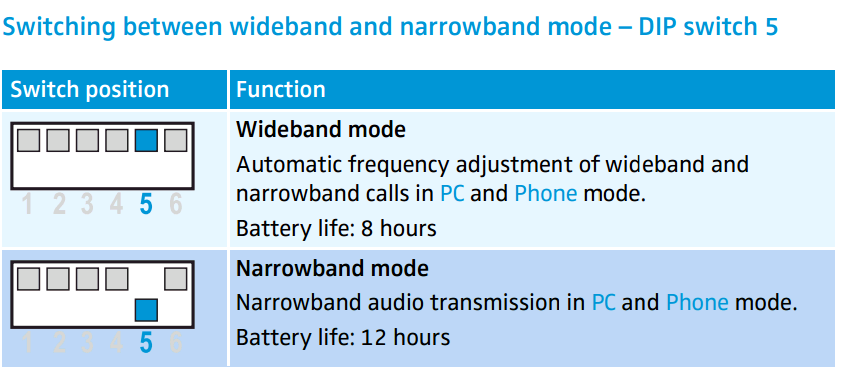 UP = Wideband
Down = Narrowband
Time for a new headset?
Many Sennheiser Customers have switched to the Leitner LH270!