The OfficeRunner can accept up to 3 additional headsets for conference calling or training. This means you can have up to 4 people on the same call! If you're training, then it would be best to mute the people who are doing the learning, though.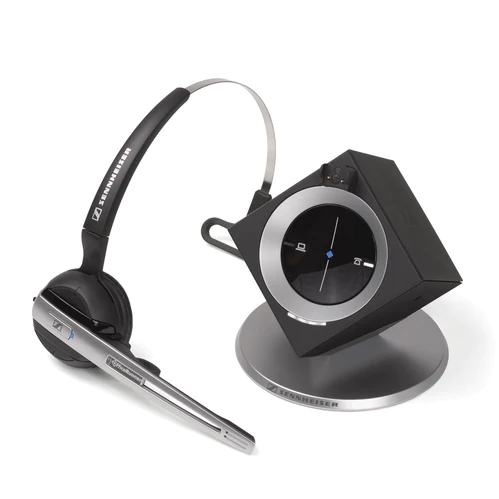 Pairing an Additional Headset
Below are instructions on how to pair an additional headset to your charging base.
Pairing:
1.  Turn on the HOST headset, so the blue light is lit in the center of the cube. (Put it on your ear, you'll be listening for beeps).
2.  Put the GUEST headset in the base. It will then flash RED/BLUE. Once it goes solid blue it has been paired.
3.  Remove the GUEST headset from the base immediately after going solid BLUE.
4.  When you hear the HOST headset CHIME, you will want to PRESS the ON/OFF button on the HOST headset.
5.  The GUEST Headset is now added to the call!
6.  Repeat as needed. Up to 4 total headsets can be paired to the same base: 1 host headset and 3 guest headsets.
Please note if the host turns off the headset the conferencing ends
To end conferencing:
Guest headsets can exit the call by turning the headset off (press ON/OFF button)
When the host headset is placed back on its cube or is turned off, all conferenced headsets will drop out.
Note: This will also work on the computer side. Up to 4 headsets can pair with the base and share the computer connection. OR training conference training conferencing train