This is the alleged set-up for Cisco 8800 series phones using JUST a power cable and the Sennheiser USB (included in the box) to achieve EHS capability. NO PHONE CORD NEEDED! Whaaaat?
Before you start, please check the Compat below:
You MUST have:
1) Firmware V152 or higher on the Sennheiser DECT headset
2) Cisco mode enabled on headset (instructions below)
3) Firmware11.7.1 or higher on Cisco 8800 series phone
4) EHS mode set to "Enabled" in Cisco Unified Communications Manager.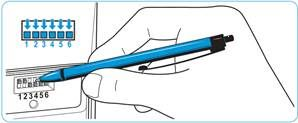 How do I enable compatibility with Cisco 8800 series & Polycom VVX series via direct USB?
1) Move all DIP switches to the downward position
2) Press the reset button on the back of the base to cycle through the different settings.
The various settings can be recognized by the flashing battery indicator LEDs.
Single blink = Settings 1-4
Double blink = Settings 5-8
3) Select setting number 6 by stopping when the second battery LED is blinking twice
4) Move any DIP switch upwards to save the setting.
JUAN'S NOTE: THIS IS THE CITY OF GIANTS!
KAMIKA'S NOTE: This method is currently completely untested. I'm from St. Louis, you've got to Show Me. Also, Go Cardinals!