Is your Sennheiser MB Pro1 or Pro2 Bluetooth Sennheiser not performing up to snuff? Maybe it lost connection or won't turn off? Regardless, we have the factory reset for you here!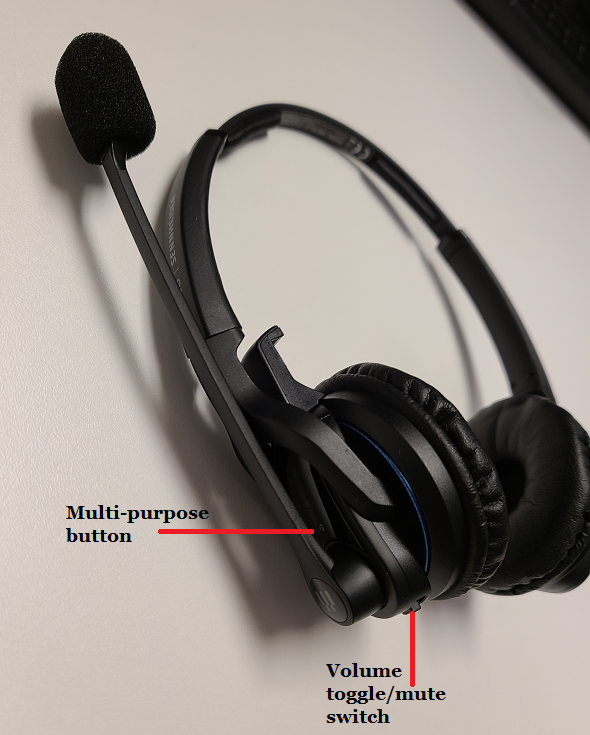 Performing the Factory Reset
*Please note this reset should be performed when the headset is NOT plugged into the charging cable or on the charging stand.*
Turn the Sennheiser headset off by pressing and holding multi-function button until headset light flashes red. If it flashes blue or blue/red, let go and hold it again until you see the red light
Press and hold the multi-function button until the LED flashes RED & BLUE (ie: Pairing Mode)
Once flashing, continue holding the multi-function button and the audio button (volume control button-press the button to mute headset and hold) for five (5) seconds and the LED flashes PURPLE three (3) times then starts flashing RED & BLUE
The headset has been reset and is currently in pairing mode
If you are still experiencing interference after reset, it could be environmental. You may want to try Bluetooth in a completely different area such as at home or even in the vehicle. If interference is still happening then try to use a completely different Bluetooth device. The process of elimination helps narrow things down to find the cause of the problem
Time For A New Headset?
Many Sennheiser Bluetooth Customers have upgraded to the Leitner LH370.