When this happens, you may be able to fix up your Sennheiser Bluetooth headsets with a reset. We have a reset for each of the Sennheiser Bluetooth headsets we carry, so check them out!
MB660 Reset:
1. Switch the Headset OFF. To do this, turn the earphones outward (so the headset is flat and can go back in its case) to turn if OFF. It will say "Power Off"
2. Press the Sound Effect Mode button for 4 seconds. This is the bottom button on the right side of the headset. (the inside of the headband will have R for right and L for left)
Please note: after holding the button down for 4 seconds, it will not give us any light or say anything. To see if the reset worked we can try pairing the headset to the phone again.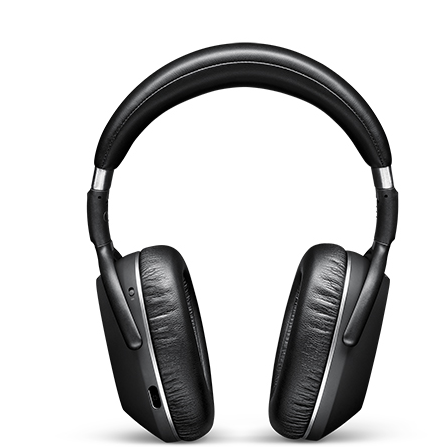 *Please note this reset should be performed when the headset is NOT plugged into the charging cable or on the charging stand.*
1) Turn the headset off
2) Press and hold the multi-function button until the LED flashes RED & BLUE (ie: Pairing Mode)
3) After it starts blinking, keep holding the multi-function button and then press and hold the audio button (volume control button- press the button to mute headset and hold) for five (5) seconds and the LED will flash PURPLE three (3) times then starts flashing RED & BLUE
4) The headset has been reset
A factory reset is good if you get interference or even if you need to clear all paired devices.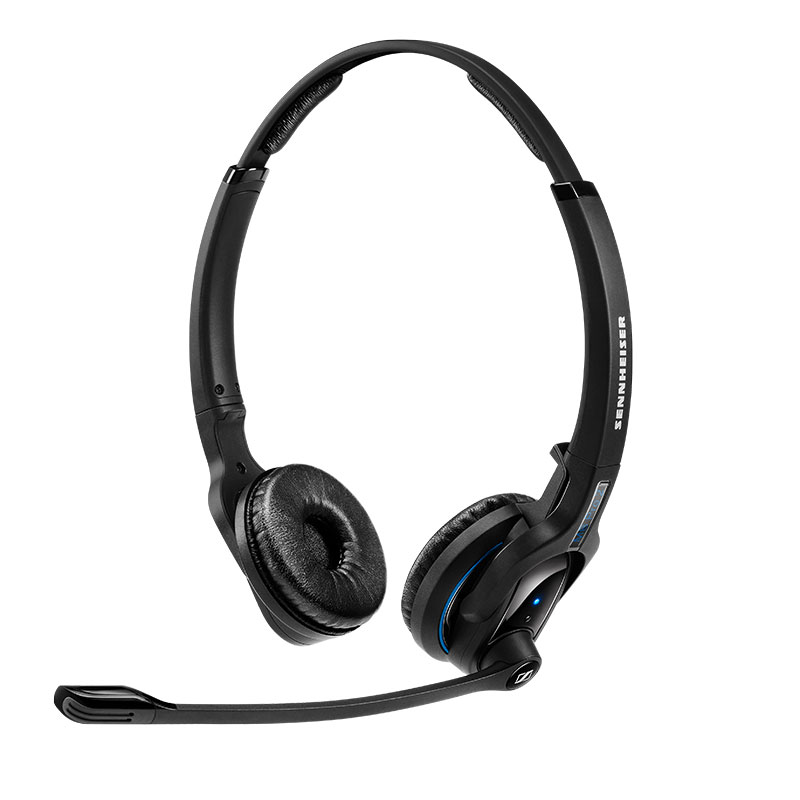 Sennheiser Presence UC Reset
Turn the headset off by sliding the metal panel at the bottom of the headset closed.
1) Press and hold both volume buttons. These are the small black lines at the top of the headset
2) While holding the volume buttons, slide the metal panel down to power the headset on
3) The light on the headset will flash purple quickly three (3) times and then enter pairing mode (flashing red/blue)
The headset is now ready to pair to a Bluetooth device.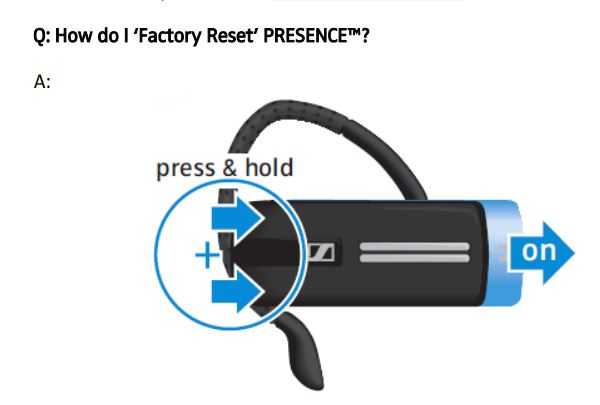 If none of the resets work:
1) Ask yourself if you updated the dongle only or dongle and headset. If you did dongle only, you need to do the headset too
2) If you did update the headset too, you can pair to a mobile phone or any device that will remove the dongle from the setup. This will let us know where the issue lies. Now test for a few hours.
Time For A New Headset?
Many Customers have upgraded to the Leitner LH370.